Ramboll Tests Digital Twin Tech at Wikinger OWF
Ramboll has completed a pilot test of its True Digital Twin technology at Iberdrola's 350 MW Wikinger offshore wind farm in the German sector of the Baltic Sea.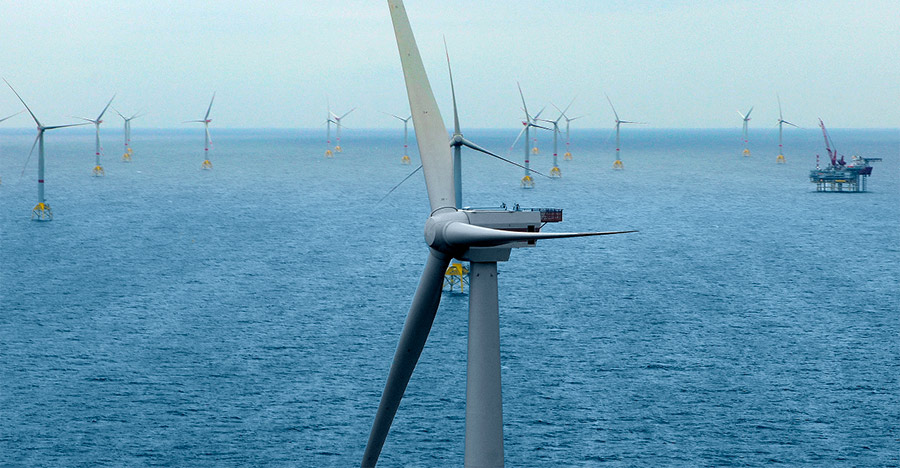 The results of the pilot test, carried out as part of the EU Horizon 2020's ROMEO project, have been summarised in two reports, according to which the company's True Digital Twin is capable of continuous monitoring of the factors that can affect the structural integrity of a wind turbine over its entire lifetime. The monitoring process can be done at all possible locations using Structural Health Monitoring (SHM) solutions, cloud computing and advanced mathematical calculations, Ramboll said.
"The results from this pilot-test are stunning, revealing significant potential for lifetime extension and cost reductions in operating and maintaining offshore wind structures", said Ursula Smolka, Lead Consultant Asset Management Wind, Ramboll.
The technology can detect structural integrity issues such as failure of jacket braces, excessive scour or corrosion. Extensive simulation studies showed that monitoring modal properties like natural frequencies and mode shapes not only can detect anomalies but can also identify the type of anomaly if combined with a design model database.
"The concept of the True Digital Twin makes detailed design models available for predicted lifecycle management and provides the framework to incorporate measurement findings of a specific turbine into the simulation world. We can track the history of exposure of an individual structure or detect damages and replace the extensive instrumentation of traditional methods with mathematical calculations", Ursula Smolka said..
The next phases of the ROMEO project will see Ramboll and its partners resuming to explore the added value of continuously monitoring offshore wind structures.
"Ramboll has made great progress in the ROMEO project and we look forward to collaborating with them during the next phases of the project where we will look at True Digital Twin's potential of reducing human offshore time and number of offshore visits", said Mark Paine, Offshore Asset Integrity Manager, Iberdrola Renewables.