Plans Revealed for 42-Turbine Floating Wind Farm Offshore Sardinia
Milano-based Ichnusa Wind Power srl has applied with the Port Authority of Cagliari for a 30-year concession to build and operate an export cable connection for a floating wind farm off the west coast of Sardinia.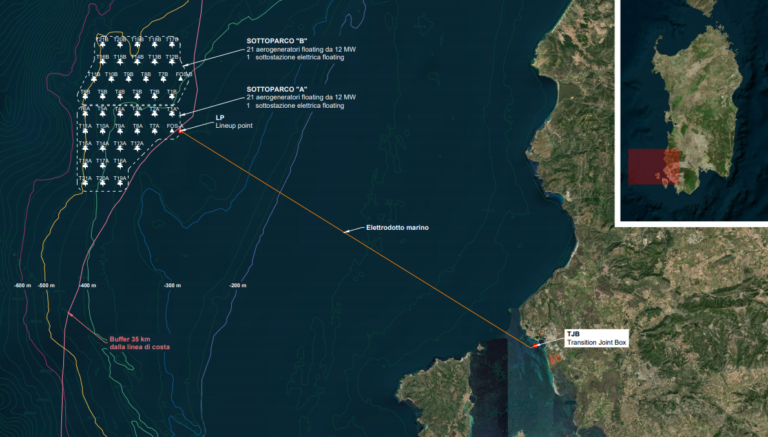 According to the project's application documents, Ichnusa Wind Power plans to construct a wind farm, Sardegna Sud Occidentale, comprising 42 floating wind turbines some 35 kilometers off the coast of the San Pietro island.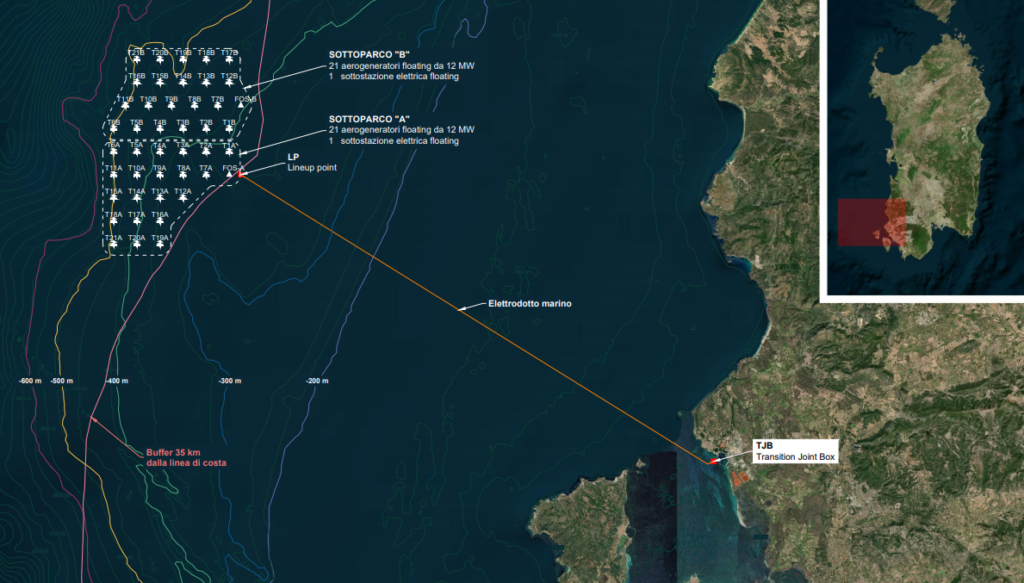 The developer is seeking permission to construct underground and subsea ducts for the 220 kV export cable on the west pier of the port of Portovesme, the Municipality of Portoscuso, Sardinia, to connect the wind farm with an existing onshore substation.
The concession would also cover the export cable route beyond the territorial waters.
The Sardegna Sud Occidentale wind farm will feature turbines with a rated capacity of 12 MW and have a total capacity of 504 MW.
The wind turbines will be connected to the floating offshore substation via a 66 kV inter-array cable system. The project is reportedly valued at around EUR 1.4 billion.
Ichnusa Wind Power has also submitted the Environmental Impact Assessment project documentation with Italy's Environment Ministry.