Denmark's Iconic Offshore Wind Farm to Get a New Lease on Life
Denmark's HOFOR is starting a restoration and recycling project at the Middelgrunden wind farm offshore Copenhagen with the aim of extending the project's service life by up to several decades.
The wind farm's 20 wind turbines form a gentle arch which has been "shielding" Denmark's capital and its harbour since 2001.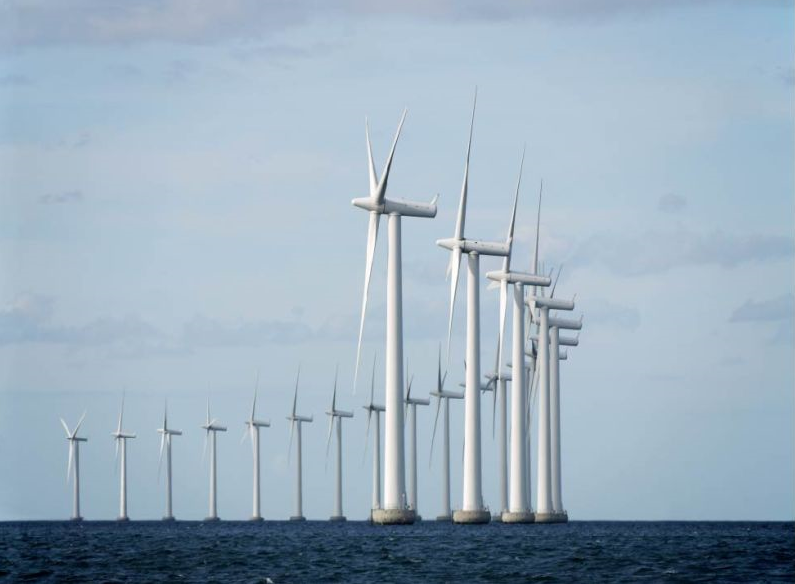 HOFOR owns ten of the wind turbines, and the remaining ten units are owned by Middelgrundens Vindmøllelaugs (Middelgrunden Wind Turbine Cooperative).
The 2 MW turbines at Middelgrunden are some of the first installed in Danish waters. Therefore, they are also some of the first to approach its expiration date.
HOFOR has thus launched this project to ensure that they also become the first Danish offshore wind turbines to receive life-prolonging treatment.
"For almost 20 years, the wind turbines at Middelgrunden have been a reminder of what we do to reduce our impact on the environment and climate," said Copenhagen's Lord Mayor, Lars Weiss.
"Therefore, I am pleased that HOFOR is working to ensure that the turbines can continue to supply CO2-neutral electricity to the capital for many more years and be a symbol of Copenhagen and of the green transition in Denmark. We have towering ambitions for wind energy in Copenhagen – and are far ahead in the planning of two more offshore wind farms in the Sound. I hope that the experiences with recycling and life extension from this project can also come into play in other wind farms, so that they can last a long time and help to limit our CO2 footprint."
The pilot project has the financial backing of the Danish Energy Agency through the EUDP's Energy Technology Development and Demonstration Program.
Initially, one of HOFOR's wind turbines will be designated to undergo the restoration and recycling project.
If successful, the process will be applied to HOFOR's remaining nine turbines, at least. The project could be extended to include the wind turbines owned by Middelgrundens Vindmøllelaugs as well.
"If we can develop a good model for how offshore wind turbines can have their lifespan extended, perhaps even doubled, it will really be a good contribution to the green transition," Jan Kauffmann, director of finance and business at HOFOR, said.
"The CO2 that is emitted in connection with wind turbines is emitted in connection with them being manufactured and built. So by reusing and restoring, we can bring CO2 emissions from offshore wind turbines even further down."
Waste Not, Want Not
HOFOR and the engineering company R&D A/S are currently developing a testing model for the restoration of Middelgrunden's turbines through the Demonstration of Lifetime Extension Concept project.
The plan is to recycle and reuse as much as possible, according to Peter Søgaard Winther, area manager at R&D A / S.
"For example, there are probably still many good years in the foundations and towers of the turbines. It is primarily the so-called 'nacelle' at the top, where the technology sits and on which the blades are mounted, which is worn out after a couple of decades of operation in all kinds of weather," said Søgaard Winther.
"We are now starting to investigate how worn the turbines are and to what extent we can reuse the existing parts, possibly with repair of damages. Then the plan is to find a suitable nacelle as a replacement for the old one. Here, too, the idea is to recycle – instead of putting up something completely new. There is a market for used nacelles in Germany, for example, and we will try to find a usable nacelle that we can restore and repair so that it is as good as new. "
The foundations of the turbines each consist of approximately 1,800 tons of iron and concrete, while the other parts of the turbines consist of about 250 tons of materials.
According to assessments, the current Bonus 76 nacelles could easily be replaced with restored nacelle models such as the Vestas V80.