North Sea Wind Power Hub Gets EUR 14 Million EU Grant
The European Commission is investing EUR 14 million in the North Sea Wind Power Hub (NSWPH) program.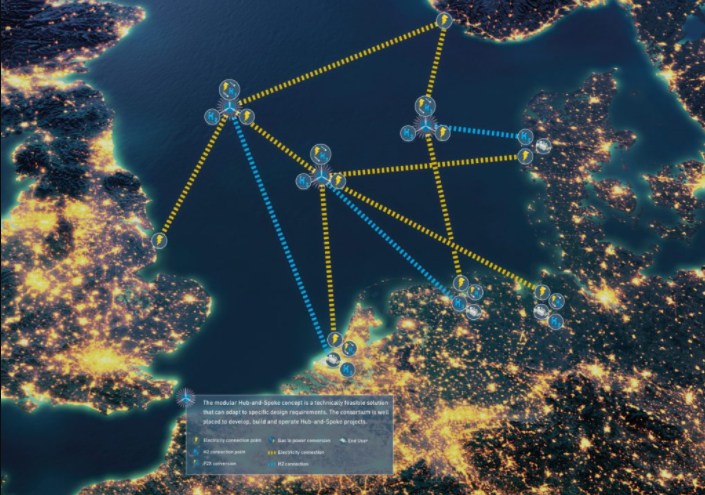 The financing will be used to carry out a study to support the development of the project.
Consortium partners behind the NSWPH, Gasunie, TenneT Netherlands, TenneT Germany, and Energinet have joined together to develop a large-scale European energy system for offshore wind in the North Sea over the next few decades.
The project is based on a "hub and spoke" concept, where wind farms will connect to one or several hub islands via alternating current cables.
Power is converted into direct current electricity by converters on the hub islands before being exported by a series of interconnectors (the spokes) to connecting North Sea countries.
The news comes as EU Member States agreed on the Commission proposal to invest EUR 998 million in key energy infrastructure projects under the Connecting Europe Facility (CEF) program for trans-European infrastructure.
The allocation of funds is in line with the objectives of the European Green Deal, with 84 per cent going to electricity or smart grid projects, the Commission said.
"These ten projects will contribute to a more modern, secure and smart energy infrastructure system, which is crucial for delivering the European Green Deal and meeting our ambitious 2030 climate targets," said Kadri Simson, Commissioner for Energy. "These investments will help sustain the EU's economic recovery and create jobs."