The Iberdrola-led international consortium has launched the FLAGSHIP project to develop and fabricate the first 10+ MW floating offshore wind turbine.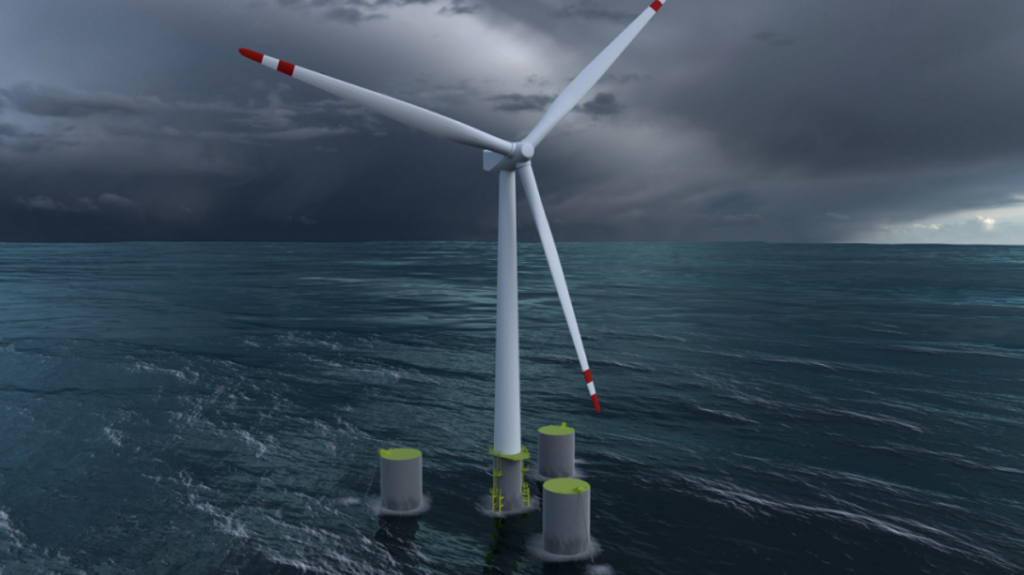 The turbine will be supported by a floating semi‐submersible concrete structure based on Olav Olsen's OO-Star Wind Floater concept.
The prototype is scheduled to be installed and commissioned at Metcentre outside Karmøy, Norway, by the end of 2022.
Apart from Iberdrola, the consortium also includes Core-Marine, Cener, IHC, Zabala Innovation Consulting, Olav Olsen, Kvaerner, UnitechSubsea, Metcentre, EDF, DTU, and DNV-GL.
FLAGSHIP is a Horizon 2020 project that aims to reduce the Levelized Cost of Energy (LCOE) for floating offshore wind to the range 40‐60 EUR/MWh by 2030.
This demonstration project will manage a EUR 25 million funding during its four years duration.
According to the project's schedule, the production of the floating platform could start in the third quarter of 2021 and its installation at sea in the first quarter of 2022.
The project will focus on the testing of a cost-effective concrete floating platform and anchoring system for a 10+ MW wind turbine, including electrical connection in a demanding site location of the North sea, in order to pave the way towards the mass production and installation in a worldwide range of commercial scenarios.