The first shipment of wind turbine blades for the Windpark Fryslân project has been unloaded at the TMA Terminal in the Port of Amsterdam, TMA Logistics said.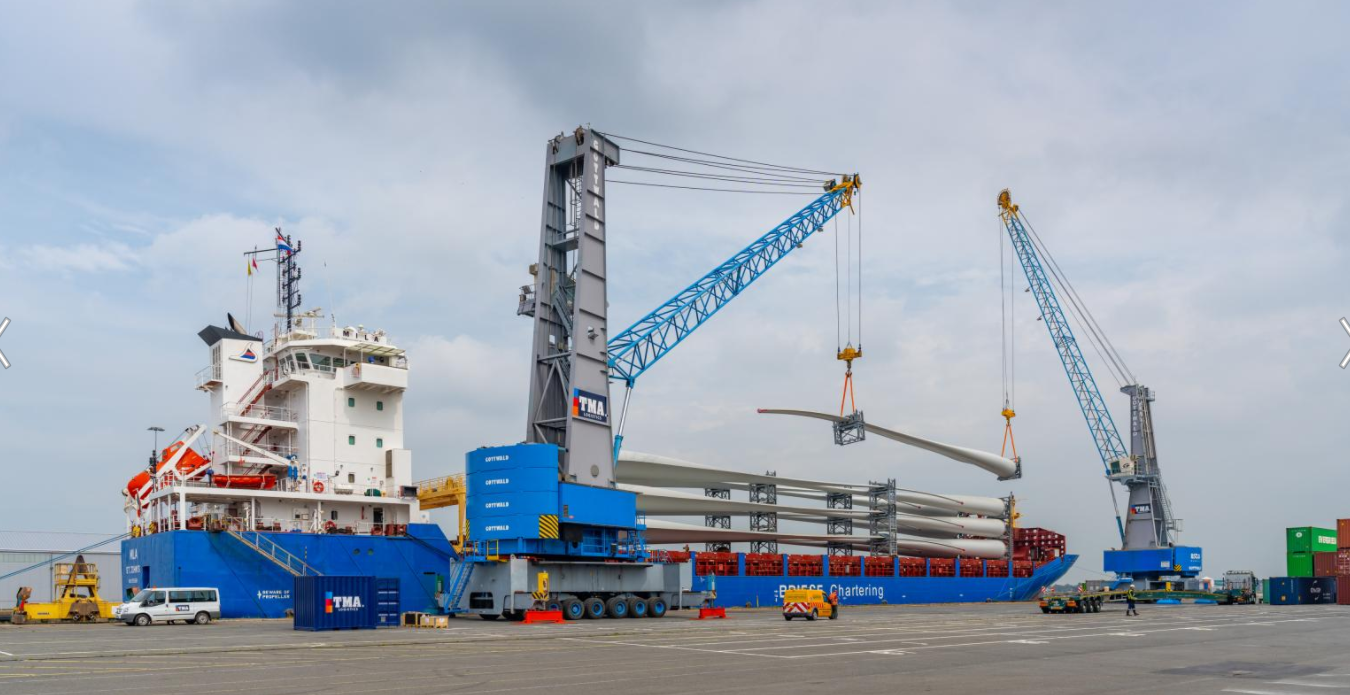 Located in the IJsselmeer Lake and some six kilometres off the Frisian coast, the 382.7MW Windpark Fryslân will comprise 89 Siemens Gamesa 4.3 MW wind turbines.
Siemens Gamesa selected TMA Logistics to provide the storage and transshipment of wind turbines for the nearshore project at its terminal in Amsterdam at the beginning of the year.
The wind turbine manufacturer is carrying out the project in close cooperation with Van Oord Offshore Wind BV through the Zuiderzeewind consortium.
Van Oord is responsible for the design, manufacture, and installation of the monopile foundations and cables, as well as the delivery of the equipment to install the turbines.
The installation of the wind farm's monopile foundations is scheduled to start this month.
The inter-array cable installation is expected to start in December, and the start of the wind turbine installation work is slated for March 2021.
The wind farm is expected to be fully operational by the summer of 2021.
Ventolines is responsible for the project management of Windpark Fryslân during construction and operations.