Hornsea Two Jackets Start Indonesia to UK Trip
The jacket foundations for the Hornsea Two offshore substation and reactive compensation station (RCS) have set sail from Indonesia towards the project site in the UK.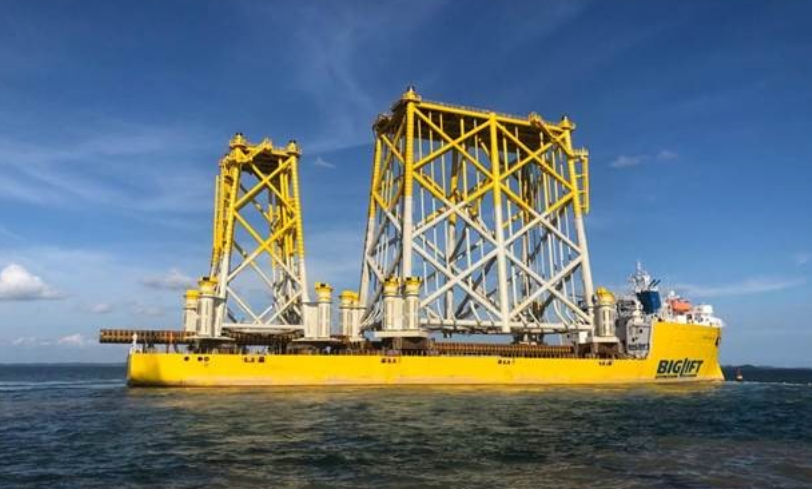 The structures weighing over 10,000 tons departed Batam on 13 August onboard heavy transport vessel (HTV) Big Lift Barentsz.
The journey will take approximately 50 days via the Indian Ocean, around the Cape of Good Hope, along the west coast of Africa and then through the English Channel to the UK east coast.
"Our project teams have overcome some exceptional challenges in order for this vessel to successfully set sail," said Patrick Harnett, Senior Programme Director for Ørsted's Hornsea Two.
"I am immensely proud of each person who has played their part in the safe construction of this impressive steelwork and look forward to welcoming this vessel to UK waters in the near future."
Sembcorp Marine is in charge of the construction of the offshore substation and RCS at its yard facilities in Singapore.
Hornsea Two will comprise 165 Siemens Gamesa 8 MW turbines located some 89km north-east of Grimsby. The 1.4 GW project is scheduled to be commissioned in 2022.