Irish Floating Wind Player Expanding Horizons
Irish floating wind company Simply Blue Energy (SBE) is setting up an international development team to identify and originate new project opportunities outside Ireland and the UK.
Kevin Banister, who worked for floating wind technology provider, Principle Power, for almost ten years, is joining the company in September as Chief Development Officer (International) to set up its international team.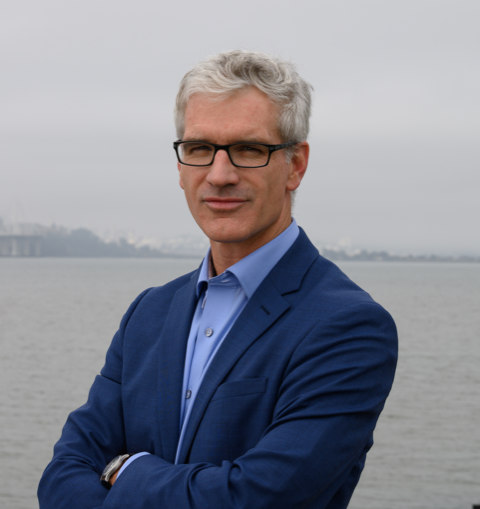 Banister, from his home base in Oregon, USA, will be developing new floating wind projects in Europe, the Americas and Asia for SBE. At Principle Power, he was responsible for establishing the pipeline of projects to feature the WindFloat® floating wind technology. This includes projects that are now under development, in various stages of maturity, in the US, Europe and Asia.
"With floating wind now entering the mainstream, my heart is in project development, working with local partners to create value and economic opportunity, while being at the frontline in the global fight against climate change," Banister said.
"I feel that I can best deliver these values by joining SBE, a leader in innovative offshore wind project development."
SBE's strategy is to initiate projects and prepare the ground for partnership with the larger entities that look to own and operate floating offshore wind assets long term.
A recent example of this approach is the creation of the Blue Gem Wind joint venture with Total New Energies in March 2020. Blue Gem Wind is now actively developing floating wind projects in the Celtic Sea.
Sam Roch-Perks, MD of Simply Blue Energy, said: "As the Carbon Trust predicts a 70GW market for floating wind by 2040, we will continue to do what we have done to date – be there as the frontier advances. We have known Kevin for a number of years and I have great pleasure in welcoming him to the team."
SBE is also developing a 1 GW Emerald floating wind project off Ireland.