Appropriate spare part strategies for faster submarine power-cable repairs
By Jakub Vastmans, Senior Manager Service Product Management at NKT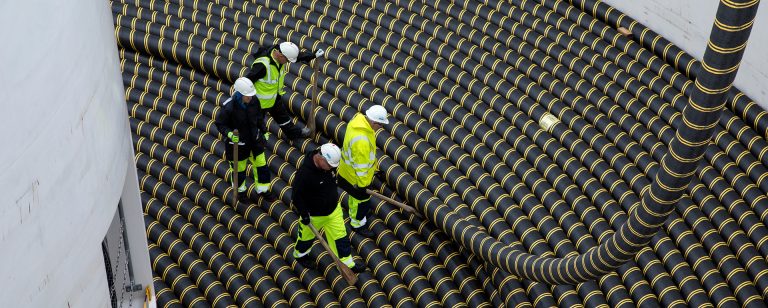 In case of a submarine cable fault, many components necessary for a repair can be obtained from external contractors (e.g. fault-finding equipment, jointer team, cable vessel). The cable operator can further reduce the associated risks by setting up Repair Preparedness Plans (RPPs) and Service Level Agreements (SLAs) with relevant suppliers, that reduce exposure to the availability and cost of such resources. In the absence of preparation, repairs can take several months but this impact is still dwarfed by another potential risk – the lack of usable spare parts.
Importance of having spare parts on stock
Submarine cable repairs typically require at least two cable joints and a spare cable length. There are two constraints when securing those replacement parts:
Spares must fulfill high quality standards typically ensured by extensive testing, thus use of components lacking type tests should be avoided
Lead times can be unacceptably long after the failure occurs. New accessories take several months to obtain and the availability of a new cable length depends on the utilization of the factory that should supply it (backlogs of more than a year are not uncommon).
Therefore, it is crucial to secure the availability of suitable spare parts already at the beginning of a cable project – when they can be manufactured with the rest of the cable and accessories. Also, the storage of such spares must remain in focus throughout the operational lifespan of the system for these components to remain usable and easily retrievable whenever a failure occurs.
Approaches to storing spare parts
When storing spares, there are two key factors to be considered:
Securing integrity having spares that are unusable can cause more problems than not having them at all
Minimizing overall costs spares have to be kept for decades so even small optimization of OPEX can result in significant savings; however, retrieving the spares must have minimal impact on the timeline of a repair as the costs of delays will overshadow any savings
For accessories the primary pitfall is ensuring proper storage conditions (e.g. by monitoring temperature and humidity levels or conducting periodic inspections) and timely replacement as accessories do expire. Observing the need to replace accessories and communication with replacement suppliers is essential to avoid unpleasant surprises.
When it comes to cables the situation becomes more complex. There are many approaches for long-term storage of cables such as a conventional turntable, cable basket, cable drum or wet storage on the seabed along the cable system.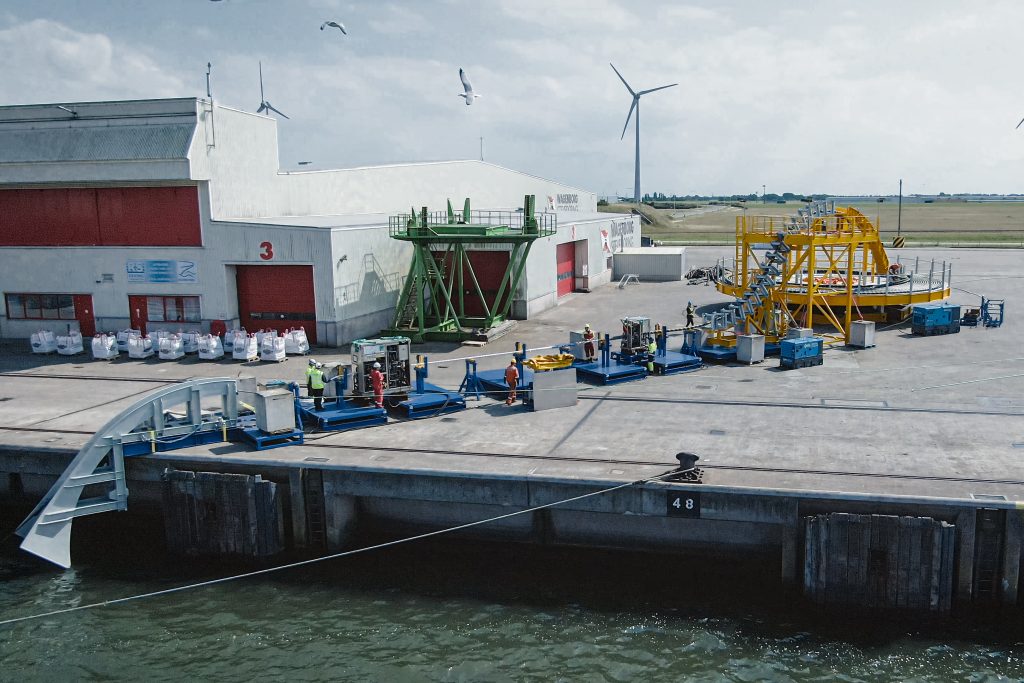 Wet storage in particular, is a questionable approach in light of component integrity. The condition of the cable cannot be assessed easily so the spare may be damaged with no indications of the damage until the cable is retrieved. Furthermore, storing the cable along the original cable route creates the risk of a common mode failure. For example, the live cable is struck by an anchor which subsequently also strikes the spare.
For large offshore wind export cables or interconnector cables, drums may not be feasible due to their limited bending radius and capacity. Furthermore, drums can also create mechanical stresses on a small part of the cable leaving only turntable or basket storage as options for large cable project.
The investment and long-term operational cost distinguishes the two remaining approaches. Turntables require a large investment and operational costs remain high, driven by the turntable maintenance activities. On the other hand, cable baskets are relatively cheap and require nearly no maintenance due to the lack of moving parts.
However, loading cable with a basket is more complex as the basket needs to be rotated during the loading operation. To achieve this, each basket is stored on concrete supports so that standard Self-Propelled Modular Transporters (SPMTs) can drive underneath. Once on the SPMTs, the basket is spun around its vertical axis using the SPMTs to effectively create a provisional turntable. This makes load-out operations with baskets more expensive; however, investment and maintenance savings outweigh the increased cost of loading – which should not be needed often.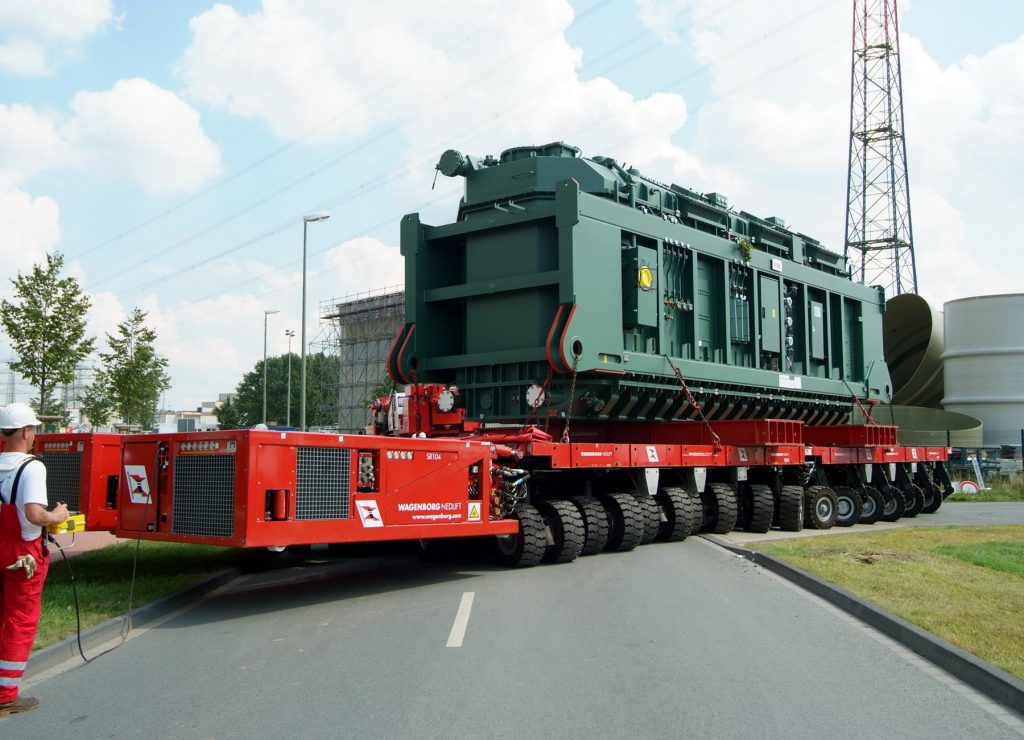 Minimizing repair times
On the illustrative repair timeline below, the spare parts directly impact only three steps of the repair:
Transfer of the cable repair vessel from the mobilization port to the storage location
Loading the spare parts onto the repair vessel
Transfer of the cable repair vessel to the repair location

These activities are on the critical path of most repairs. Therefore, reducing their duration can directly translate to a faster repair and vice versa. All of those activities are tied to one fundamental decision: the storage location.
Ideally, the spares can be retrieved at a port where the cable repair vessel can also be mobilized – potentially making the first transfer obsolete. Alternatively, cables should be stored at a port in the vicinity of the cable system they belong to. This minimizes the duration of the second vessel transfer (from storage to repair location). Storage at small ports with little marine traffic reduce time lost during transfers even more as arrivals and departures generally take less time.
The load-out must be performed by competent staff that will conduct this operation with no delay and without damaging the cable. Repair Preparedness Plans (RPPs) should be developed and Service Level Agreements (SLAs) set-up to ensure that all processes and costs are aligned in advance so work can commence with little interface risk. Placing full responsibility for spare parts and repair with one party can eliminate the interface risk completely.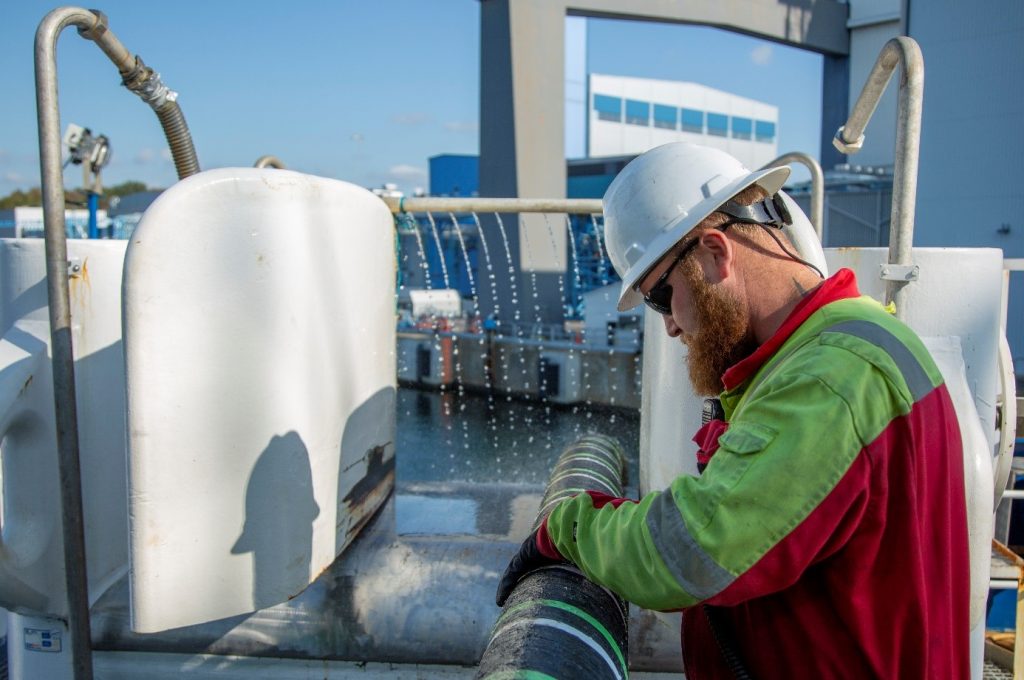 Putting the pieces together
To serve its customers better, NKT decided to extend its service portfolio with long-term submarine cable storage. The solution is based on cable-baskets which can be customized to meet individual requirements. This way NKT can provide support for the entire lifespan of spare cables and accessories – from manufacturing to their use during a repair.
NKT cable storage equipment is housed in Eemshaven – providing proximity to the North Sea and NKT cable repair equipment (which can be used to mobilize a vessel for a cable repai ras part of the NKT Marine Resource Plan). NKT storage equipment is also road-transportable tob e deployable at any other suitable port. Establishing this offering is another building-block in NKT's Service and Installation offering enabling it to execute repairs much faster than industry benchmarks.
For more information about our offshore service offerings visit: https://www.nkt.com/products-solutions/cable-services/offshore-cable-services
Or send us an E-Mail: Fredrik Nilsson, Head of Sales, [email protected]
Note: The opinions, beliefs, and viewpoints expressed in this article do not necessarily reflect the opinions of Offshore WIND.