Boskalis Takes Delivery of Pre-Lay Export Cable Plough for Hornsea Two
Boskalis has taken delivery of a purpose-built pre-lay plough from Soil Machine Dynamics Ltd (SMD) for use at Ørsted's Hornsea Two offshore wind project in the UK.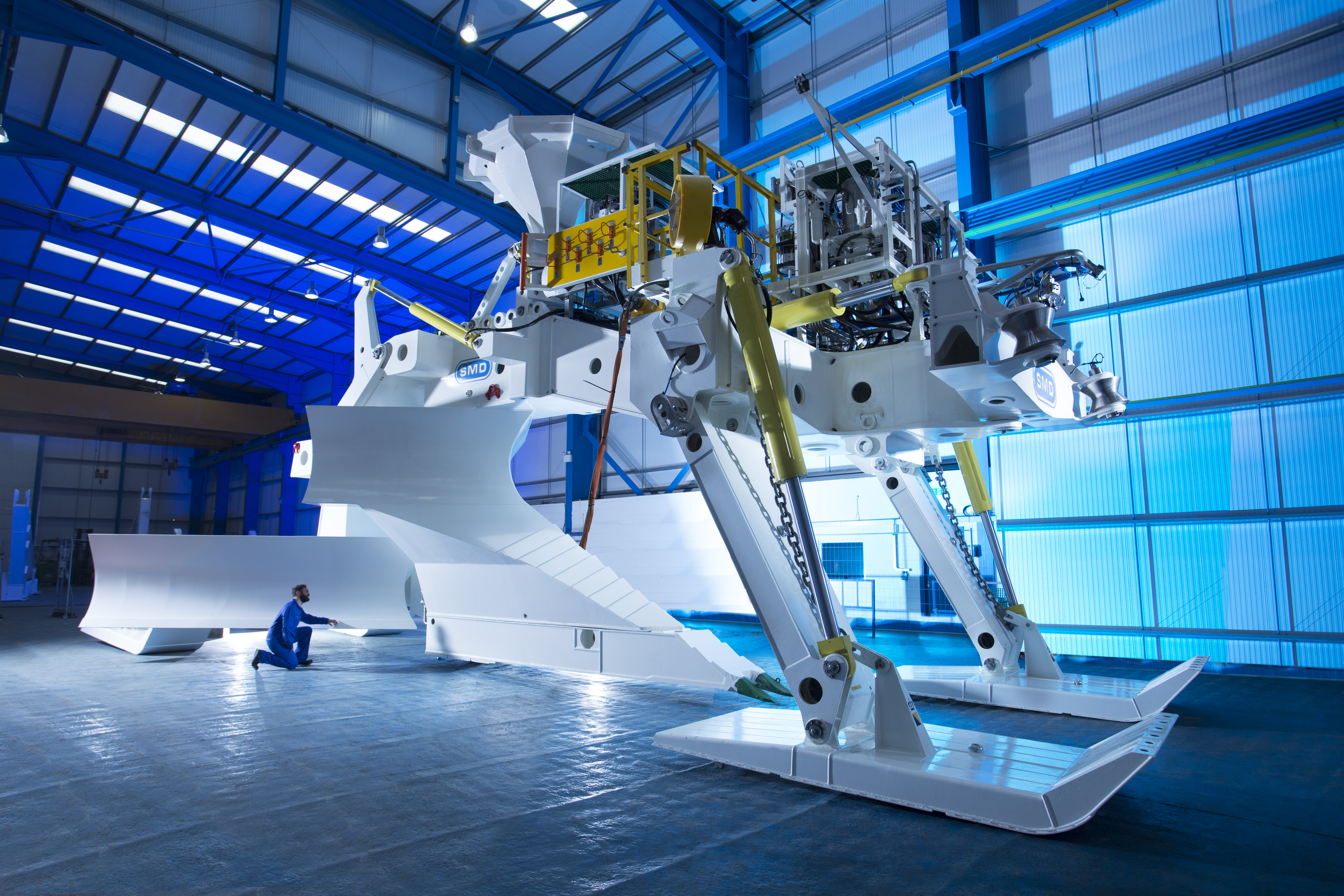 Boskalis will use the Megalodon plough to install 380km of export cables which will connect the project's offshore substation to the onshore substation in Killingholme, Lincolnshire.
According to Ørsted, the multi-functional tool will be used in collaboration with Boskalis' offshore support vessel BOKA Falcon.
"This is our third pre-lay plough delivered to date. Together with the Boskalis Innovation team we have developed innovations for this plough which reduce seabed impact and reduce vessel fuel consumption whilst burying to protect the crucial offshore wind infrastructure that is the export cable," said SMD Managing Director Paul Davison.
Hornsea Two will comprise 165 Siemens Gamesa 8 MW turbines mounted on monopile foundations some 89km north-east of Grimsby. The 1.4 GW offshore wind project is scheduled to be commissioned in 2022.
At the beginning of last year, Boskalis won a contract for the offshore export cable installation at Hornsea Two, and shortly after contracted SMD to supply a multi-mode pre-lay plough.