Vattenfall Not Participating in Dutch Offshore Wind Tender due to COVID-19
Swedish energy company Vattenfall has decided not to participate in the tender for the Hollandse Kust (noord) offshore wind farm in the Netherlands, citing uncertainty over the COVID-19 pandemic as the reason.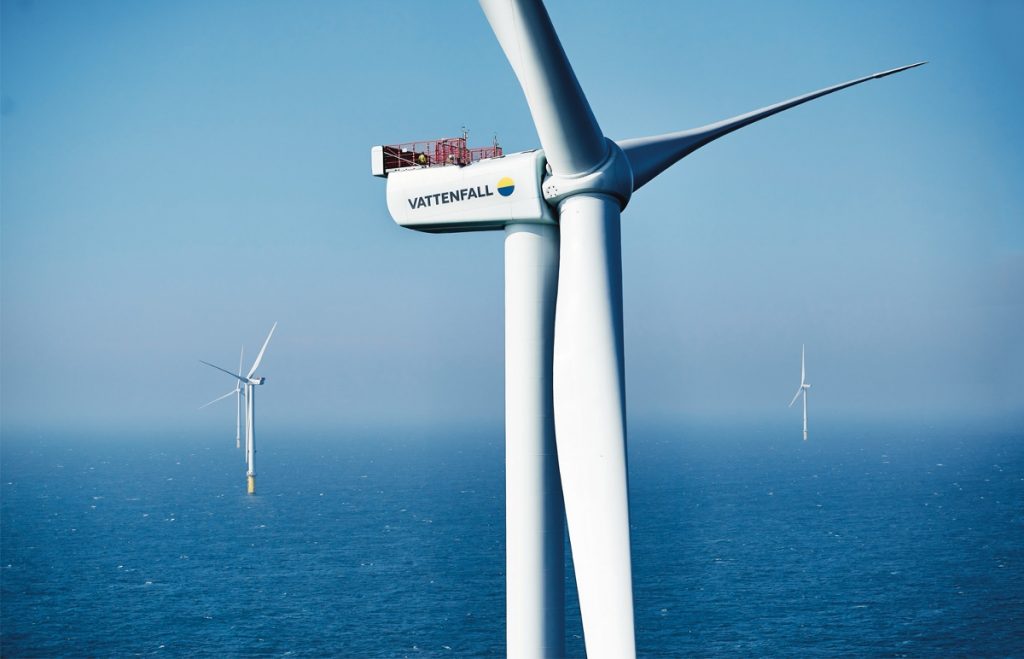 "In light of the current COVID-19 situation, we have carefully evaluated our risk-reward balance against the remainder of our strong pipeline and the rest of our ongoing projects," Vattenfall said in a statement.
"This evaluation has led to the decision that we will not at this moment participate in the tender for Hollandse Kust Noord."
The offshore wind developer will instead turn its focus on core activities such as production of electricity and the delivery of current projects.
"Taking these developments into account has forced us to review our asset pipeline for 2020 in order to ensure long term growth in Europe," Vattenfall said.
"This decision to not compete in the tender was a very difficult one for us, as we were certain we were able to offer an attractive and highly competitive bid. We have a strong Vattenfall team and close collaboration with our suppliers that has done a tremendous job."
The Dutch government opened the tender for the up to 760 MW Hollandse Kust (noord) offshore wind project on Thursday, 2 April. The government expects the wind farm will be built without the need for subsidies.
Vattenfall was the winner of the first two subsidy-free offshore wind tenders in the Netherlands, securing the rights to build the Hollandse Kust (zuid) 1 and 2, and the Hollandse Kust (zuid) 3 and 4, wind farms. The two wind farms will have a combined capacity of around 1.5 GW and will be built as one project.
"We are still fully committed to our growth ambition in Europe and our role in the Dutch energy transition, i.e. ensuring the safe and timely delivery of Hollandse Kust Zuid," Vattenfall said.
NOTE: The original article has been updated.