Innogy Taps Teesside Uni for Offshore Wind Workforce Development
Teesside University and innogy's Sofia Offshore Wind Farm have signed an agreement setting out how they will work together to build local skills and capabilities to equip students for careers in the offshore wind sector.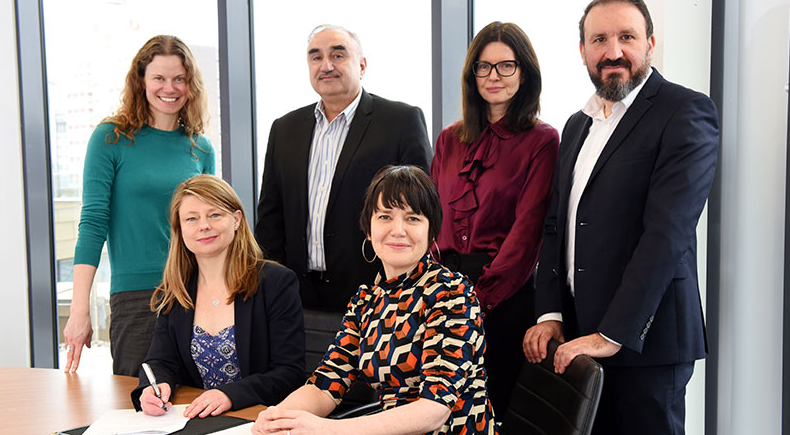 The 1.4 GW Sofia project will be constructed on a 593km2 site 195 kilometres from shore on Dogger Bank in the North Sea.
With a landfall in Teesside, between Redcar and Marske-by-the-Sea and an operations facility to be based at a UK North East port, a local skilled workforce will be vital to the construction and running of the wind farm, the university said.
Through a structured partnership, Teesside University will help Sofia ensure that necessary skills will be available throughout the wind farm's lifetime and that, where feasible, those skills will be developed locally.
The two organisations have signed a Memorandum of Understanding which sets out how they will work together on joint initiatives, training, educations, skills development, and creating employment opportunities.
Sofia Senior Consents Manager Kim Gauld-Clark said: "We look forward to working with the University on initiatives such as curriculum development, delivering offshore wind STEM-related master classes, offering student mentoring and internships, sponsoring directed study projects and taking part in university careers fairs and events."
Teesside University's work with Sofia will be led by its School of Computing, Engineering & Digital Technologies.
"The offshore wind industry is a rapidly developing sector which provides a wide range of opportunities for collaboration, employment and skills development," Siobhan Fenton, Associate Dean (Enterprise and Business Engagement) in the University's School of Computing, Engineering & Digital Technologies, said.
"Sofia's project is extremely ambitious we are delighted to be working alongside them as the initiative develops – providing additional opportunities for our students and graduates and combining our joint expertise for the greater benefit of the region."
Related news
List of related news articles