Huisman Crane for New Jan De Nul Mega Installation Vessel
Huisman has received an order to provide a 5,000mt Tub Mounted Crane (TMC) for Jan De Nul's new offshore installation vessel Les Alizés.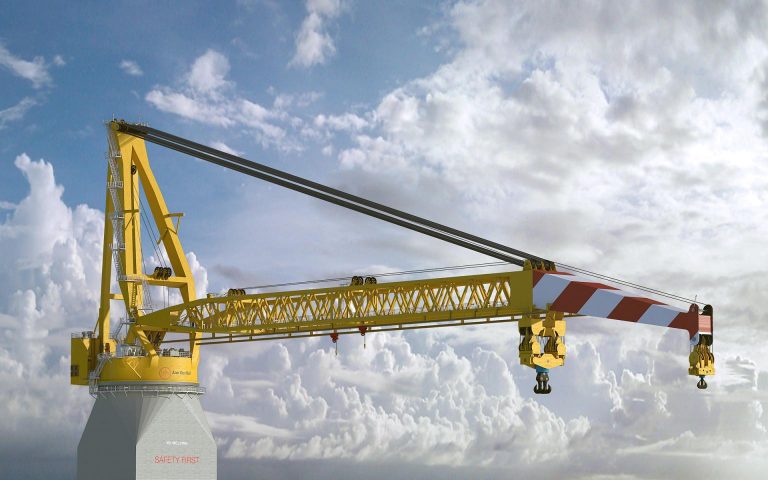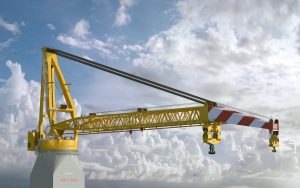 Huisman will construct the crane at its production facility in Xiamen, China, after which it will be installed at the CMHI Haimen shipyard. It is set to be delivered in 2021.
The 5,000mt TMC is designed to allow operations with both main hoist and auxiliary hoist in extreme weather conditions and is outfitted with Huisman's Dual Main Hoist System for easy upending of large structures.
According to Huisman, the TMC crane will be the largest offshore wind turbine foundation installation crane installed on a monohull vessel.
"For this Tub Mounted Crane we have carefully selected various innovations, all of which will increase safety, workability and swiftness of the operation. By continuously challenging each other during the procurement phase, Huisman's and Jan De Nul Group's engineering teams have come up with a total concept which enables us to provide our clients with unrivalled solutions," said Robby De Backer, Director Newbuilding Department at Jan De Nul.
Together with the Voltaire, this new vessel will be capable of building the newest generation of offshore wind farms and is specifically designed for loading, transporting, lifting and installing turbine foundations.