Jan De Nul Orders Mega Jack-Up
Jan De Nul Group has ordered the Voltaire, its third jack-up installation vessel, at COSCO Shipping Heavy Industry in China, in preparation for the wind turbines of the future.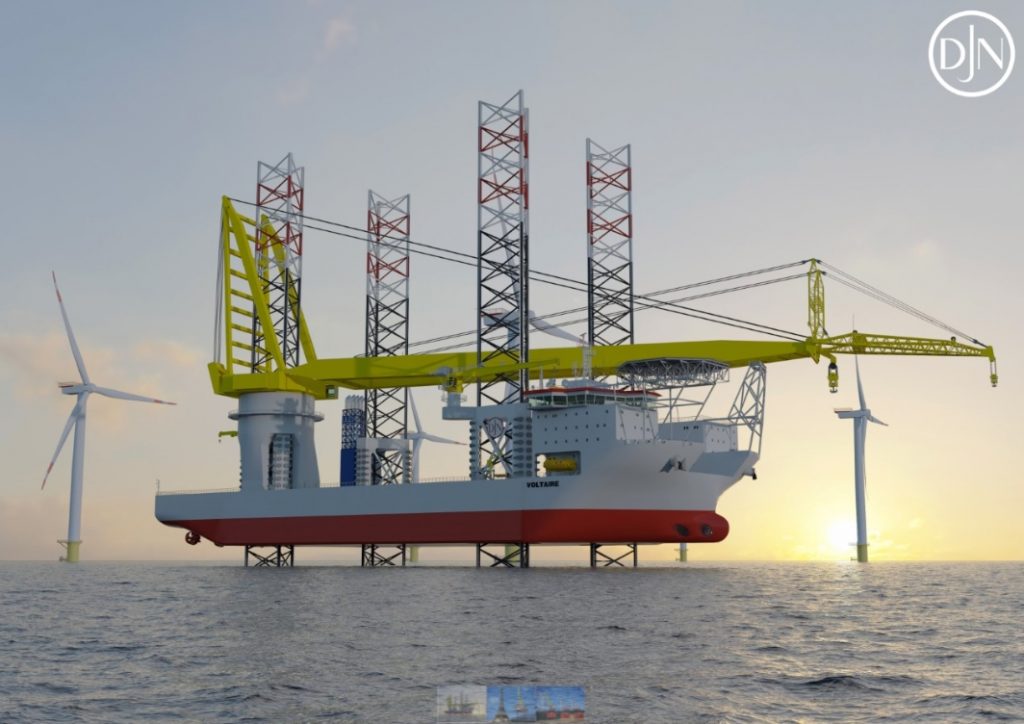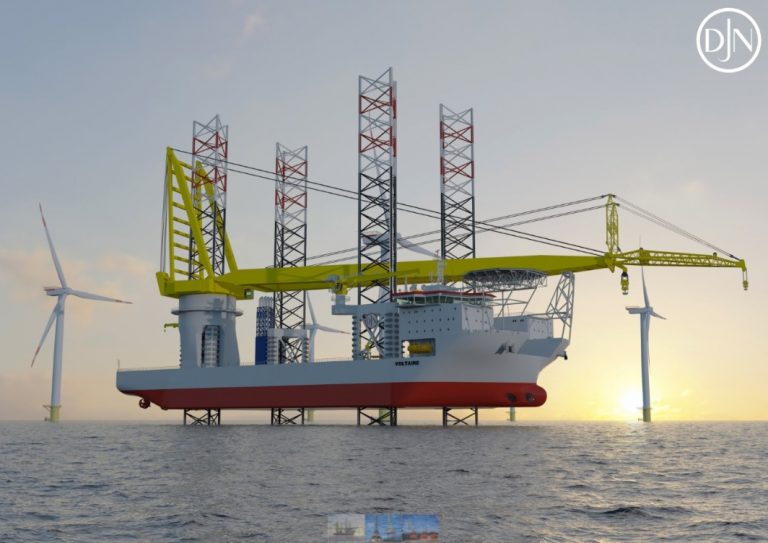 The next-generation turbines will be more than 270 metres high and fitted with blades 120 metres long. Offshore installation vessels currently available on the market are facing increasing difficulties to install these types of turbines due to the turbines' sizes and installation heights, as well as the ever-increasing foundation dimensions, Jan DE Nul said.
The Voltaire is specifically designed to transport, lift and install offshore wind turbines, transition pieces, and foundations. Key features of the Voltaire include a main crane of over 3,000 tonnes, an operating depth of approximately 80 meters, a payload of about 14,000 tonnes and accommodation for 100 persons. The vessel has four legs to lift itself above the sea level for stable working conditions and is equipped with a DP2 system.
Compared to Jan De Nul's two other jack-up vessels, the Vole au vent and the Taillevent, this new vessel has almost 100 percent more deck space. Not only is this vessel capable of loading the next generation of wind turbines and foundations, the larger deck space will also enable Jan De Nul to optimize installations at sea and to lower the fuel consumption and emissions, the company said.
The vessel is set to be delivered in 2022.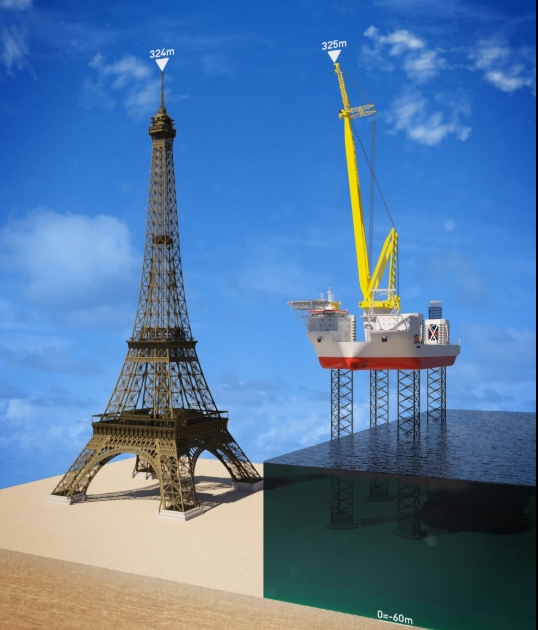 "Upon her delivery in 2022, we will be capable of efficiently installing the next generation of offshore wind turbine generators and foundations," Philippe Hutse, Offshore Director at Jan De Nul Group.
"This investment is a logical step forward in the development of our offshore wind capacities. The third jack-up vessel will enable us to cope with our increased number of offshore wind projects worldwide. In addition, we recognize the global trend towards larger wind turbines for increased green energy demands. The Voltaire will have all the required specifications to meet the upcoming challenges."
The Voltaire will also be deployable for the oil and gas industry, and for decommissioning of offshore structures.