GE Haliade-X 12MW Blade Arrives in US for Testing
The blade for GE's Haliade-X 12MW offshore wind turbine has arrived at MassCEC's Wind Technology Testing Center (WTTC) in Boston, U.S.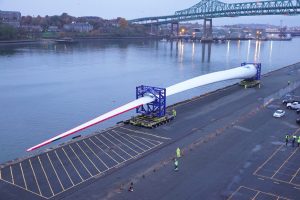 The 107m long blade will undergo a series of fatigue tests that include moving it millions of times during a few months to validate that it can withstand more than 25 years of operation at sea.
According to GE, the testing is part of the process of commercializing the Haliade-X 12MW, the world's most powerful offshore wind turbine, by 2021.
"We believe the Haliade-X has a key role to play in driving the growth of the offshore wind market in the U.S. and globally. Because it is the most powerful machine in the industry, it allows our customers to drive down the cost of wind energy and speed the adoption of clean, renewable energy," said John Lavelle, CEO of GE Renewable Energy's Offshore Wind business.
"We look forward to working with our partners at the Massachusetts Clean Energy Center's WTTC to put the blade through rigorous testing that will help ensure that it will perform as designed."
The WTTC offers certification tests for blade sections up to 90m in length, as well as the latest blade testing and prototype development methodologies to help deploy the next generation of offshore and onshore wind turbine technologies, GE said.
In October, the U.S. Department of Energy (DOE) announced a grant to MassCEC for upgrading the WTTC to enable structural testing of 85m to 120m long blades.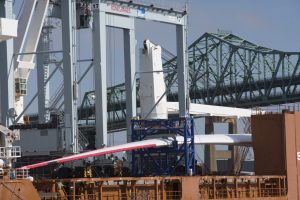 Related news
List of related news articles