Floating Wind Webinar: Next Phase Floating Wind Global Deployment Opportunities for Floating Wind Turbines
Are you an energy professional looking for a slice in the future floating wind industry?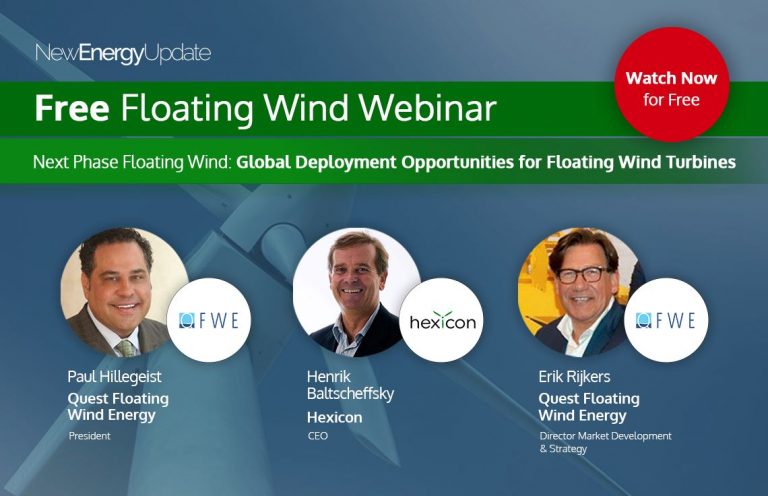 If yes – this webinar is perfect for you…
Quest unleash Q Vision's real time data to map the current and forecasted global floating wind industry and identify the hottest markets and the biggest players.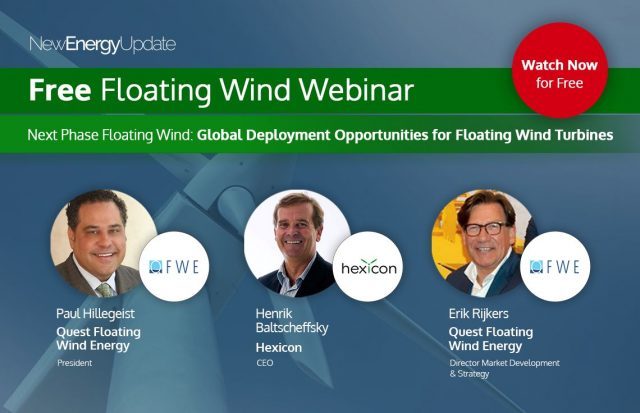 You will learn:
Global market report – Learn which key global markets are supporting demonstration projects and proposing commercial-scale developments
The Biggest Players – Understand which companies are driving the floating industry forward with ambitious budgets for technology and project investment.
Ulsan Project Update – Hear the latest innovations from Hexicon's 2nd generation floater design operating in South Korea
Real-Time Project Data – Understand strategic and actionable market insights into the world's Floating Wind Energy projects
60-minute Floating Wind Webinar Presentations and Q&A with:
Paul Hillegeist, President, Quest Floating Wind Energy
Henrik Baltscheffsky, CEO, Hexicon
Erik Rijkers, Director Market Development & Strategy, Quest Floating Wind Energy
This webinar is produced in conjunction with the Offshore & Floating Wind Europe 2019 Conference & Exhibition.