Reliably obtaining a cable repair vessel at short notice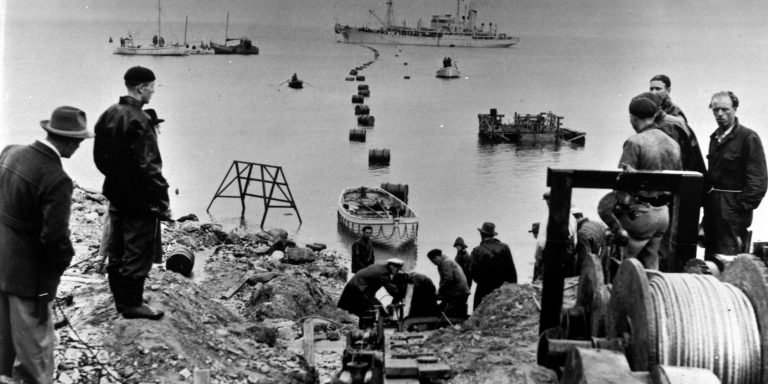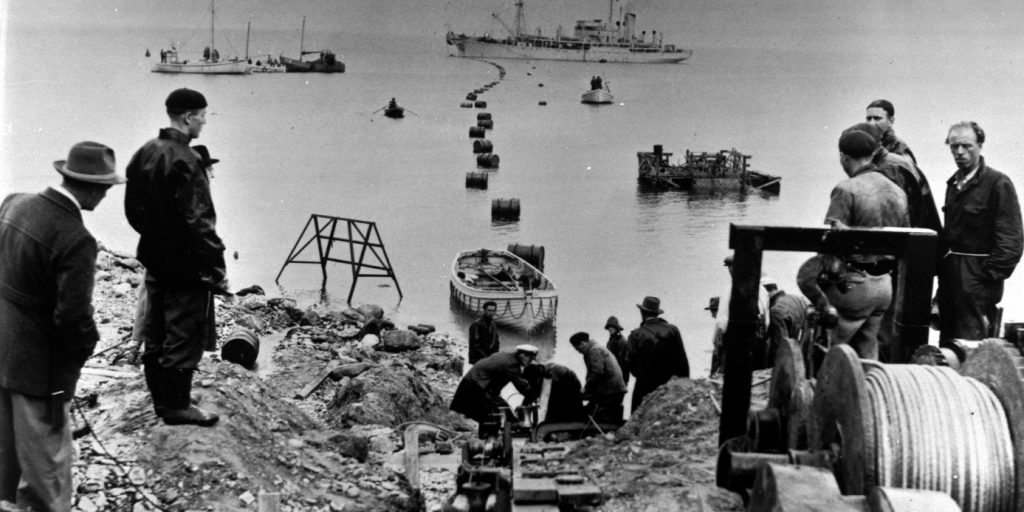 By Jakub Vastmans, Interim Director Service Product Management at NKT
For decades, the power cable industry has been pushing the boundaries of high-voltage (HV) submarine power transmission. Over the years, new insulation technologies have emerged, voltage levels have increased, protection methods have improved, and novel monitoring technologies have been developed. The objective is always reliable long-distance power transmission.
While these efforts have been highly successful, making HV submarine cable failures rare, the residual risk of outages cannot be neglected. Good preparation for repairs and flawless execution are still vital. As outlined in a previous article, to conduct a successful repair, many components need to be carefully orchestrated so that no time is lost.
Some resources required for a repair are easily obtained on the spot market (e.g. mass flow excavation vessels). Short notice supply of skilled personnel and cable-jointing equipment can be secured through a service level agreement with a cable manufacturer, and spare parts must always be kept in stock. However, the largest asset required – a suitable repair vessel – may not be available at all.
Although new cable-laying vessels (CLVs) keep entering the market through marine operators or cable-manufacturing companies, obtaining a vessel at short notice may be nearly impossible. There are two main factors contributing to this.
1. Project requirements / characteristics
While the number of CLVs around is considerable, not all may be suitable for a specific repair. There are basic requirements that a CLV must meet to be capable of conducting the repair, but, in addition, many other characteristics must be carefully considered to ensure that cost and risk do not become unreasonably high.
a. Basic requirements
To qualify for a specific repair, the vessel must be able to work at the appropriate water depth. The equipment on deck must ensure the cable is handled within the manufacturer's limitations by observing the minimum bending radius (MBR). In addition, the deck must have a cable-handling area large enough for jointing equipment to operate.
b. Cost and risk factors
It is important to keep in mind that, while a repair may be technically possible, some peculiarities of the specific operation may make the vessel choice too costly or excessively risky.
One consideration is the positioning capability of the vessel given the weather conditions expected and the proximity of other assets (e.g. cables, wind turbines, converter platforms). Using a more expensive dynamic-positioning (DP) vessel as opposed to a cheaper vessel with a mooring system may allow work to continue even in bad weather. With no need for handling of mooring anchors, a DP vessel also reduces the risk of damaging the cable under repair or other submarine assets.
Multiple seemingly inconsequential factors can also combine and result in detrimental consequences for the project. For example, selecting a vessel with limited accommodation is acceptable in some circumstances but not others. When carrying out a repair close to a port, daily repair crew transfers are fast and inexpensive; however, far from shore they would become costly and time-consuming. A lengthy crew commute will reduce productive working time, potentially extending the repair timescale. Unfavorable weather conditions could even make crew transfers impossible, introducing further risk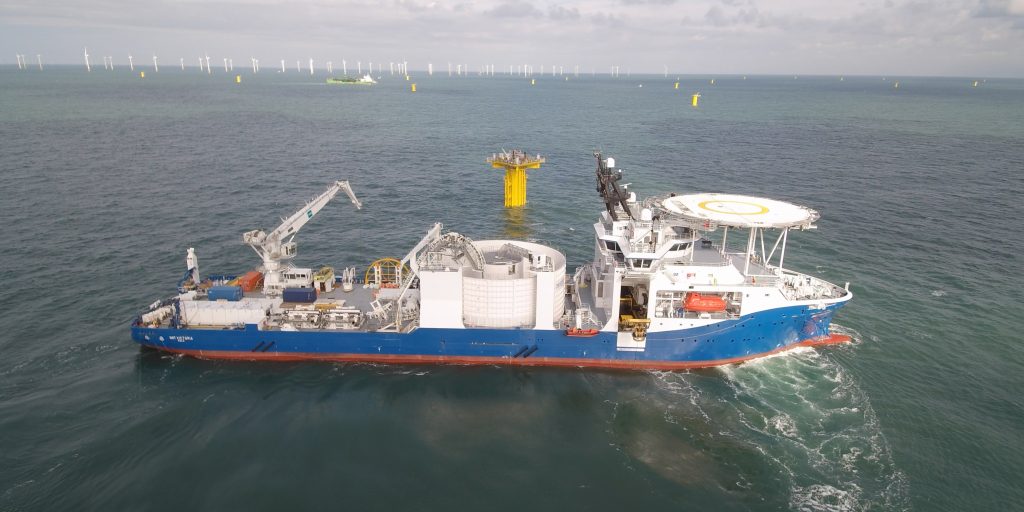 2. Scheduling constraints
The best vessels for carrying out repairs are generally also best for cable installations. CLVs of this kind are mostly occupied on long installation projects with strict timelines and penalties for missed deadlines. Repair operations normally require a window of at least twenty days, plus a weather buffer; unfortunately, the unpredictable nature of cable failures makes the planning of repairs ahead of time impossible.
Especially during the summer months, when most cable-laying activities take place, difficulties in finding a sufficiently large operational window are exacerbated. This can potentially result in significant waiting times for repairs, with outage costs mounting day by day.
To ensure that a repair vessel is always available, one option is to create a resource-pooling cooperative. With this type of arrangement – seen in the telecom cable industry – the cost of keeping a dedicated repair vessel permanently on standby is shared by a large group of cable operators. Unfortunately, there is no one-size-fits-all solution for submarine power cable repairs due to the diversity of the assets involved and the varying requirements of their owners. Furthermore, the likely small number of repairs required will result in lengthy idle times for the vessel, making this approach economically questionable.
Increasing standardization and rapid growth in installed submarine power cable length might eventually tip the scales in favor of keeping a vessel or even vessels on standby. But, to bridge the time to that future scenario, NKT has now established a different approach to securing cable repair vessel capacity: a cable-handling system that can be rapidly deployed on a range of pre-selected DP offshore construction vessels (OCVs), removing the need to rely solely on existing CLVs.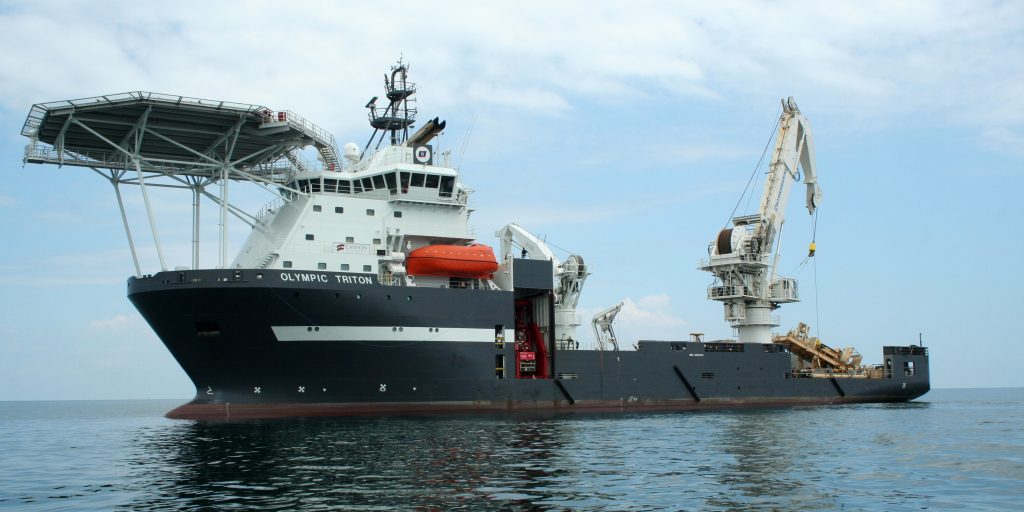 Many of the compatible OCVs do not have long-term obligations and can be chartered at short notice on the spot market. They are typically vessels with a deck that is empty apart from a crane, allowing the cable-handling system to be mobilized extremely quickly.
NKT's cable-handling system consists of a turntable, a loading arm and conveyers, a tensioner, quadrants, A&R winches, cable chutes, jointing equipment, and a jointing house. Because the system has been engineered in advance for a range of suitable OCVs, it can be mobilized in a matter of days. Moreover, with an in-house vessel at its disposal and extensive experience of working with third-party cable-laying vessels, NKT can guarantee vessel availability within 10 days for its Marine Resource Plan customers – and at a fraction of the cost of keeping one permanently on standby.