Geotechnical Studies Wrap Up at Gode Wind 3
G-tec has completed the geotechnical investigation work at Ørsted's Gode Wind 3 offshore wind project in Germany.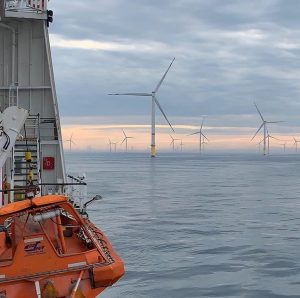 G-tec kicked off the geotechnical investigations for the foundation design onboard its vessel Omalius in June under a contract secured with Ørsted.
The Belgian company is also in charge of providing laboratory analysis of samples taken from the seabed in various depths within the Gode 3 wind farm.
In September, Ørsted announced it is merging the Gode Wind 3 and 4 projects under one name – Gode Wind 3, as well as Borkum Riffgrund West 1 & 2 and OWP West under Borkum Riffgrund 3.
The 242MW Gode Wind 3 offshore wind farm is expected to be connected to the grid in 2023 and commissioned in 2024.