Environmental Impact Survey Wraps Up at French Pilot Floater
An environmental impact survey has been carried out at the Groix & Belle‐Île pilot floating offshore wind project in France as part of the APPEAL collaborative R&D project.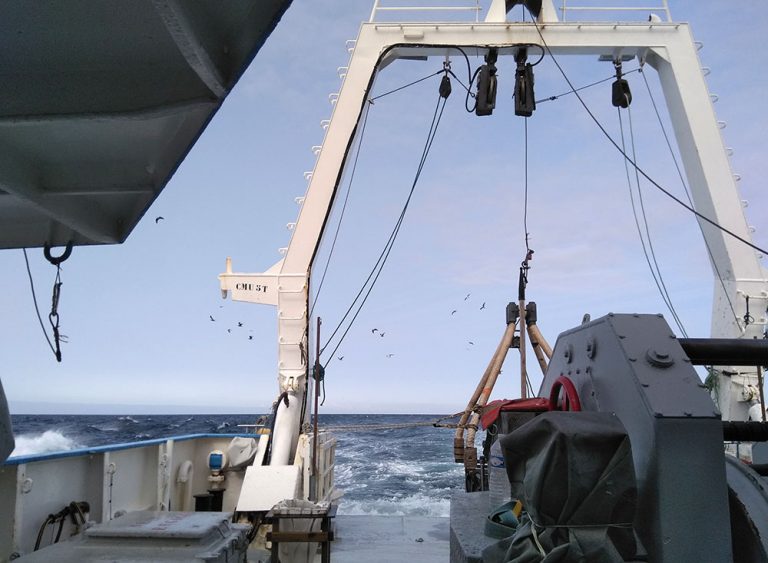 The work, which comes after scientific surveys carried out in April and August last year and this May, took place from 29 August to 8 September at the project site in the South of Brittany.
Its aim is to continue collecting data on the site ecosystem, including measurements of environmental parameters, as well as the collection of plankton and benthic animals.
The three-year APPEAL project, coordinated by France Energies Marines and scientifically managed by the University of Western Brittany (UBO), is expected to help understand the potential effects of floating wind farms on the functioning of coastal ecosystems by combining information from the field with numerical modeling work.
According to project partners, it also has the objective to identify changes in the ecosystem, comparing the results obtained after two years of campaigns with those from surveys carried out in the 1960s and 2000s.
The campaigns will be used to establish the initial environmental and ecological state before the implementation of floating wind farms. Various scenarios of the evolution of the ecosystem, after the installation of turbines, will then be tested using numerical modeling.
In February, the European Commission approved French plans to support the Groix & Belle-Île demonstration wind farm in the Atlantic Ocean, as well as the Golfe du Lion, Eolmed, and Provence Grand Large projects in the Mediterranean Sea.
The projects will respectively comprise three to four turbines and will each have a total installed capacity of 24MW.