Mayflower Wind Sheds Light on Massachusetts Bid
Mayflower Wind Energy has issued the public version of its bids into Massachusetts' second round of the offshore wind development procurement process.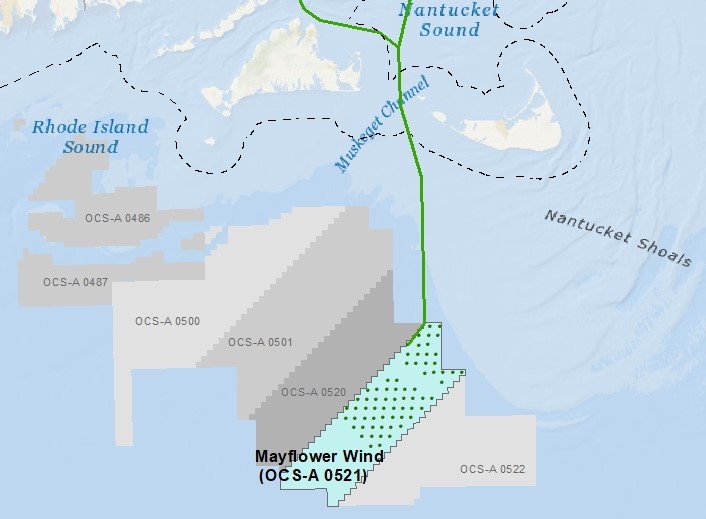 Mayflower Wind, a joint venture of Shell New Energies and EDPR Offshore North America, submitted three 800MW proposals as well as a 400MW proposal.
More specifically, these include the 408MW Mayflower Wind Project 1, the Mayflower Wind Project 2 – 804 MW Low Cost Energy, the Mayflower Wind Project 3 – 804 MW Infrastructure and Innovation, and Mayflower Wind Project 4 – 804 MW Massachusetts Manufacturing.
"The Low Price Energy proposal includes strong support for research, workforce training and economic development," said John Hartnett, President of Mayflower Wind.
"Our Infrastructure and Innovation proposal adds significant strategic investments in port infrastructure and technology to the South Coast, boosting the fledgling offshore wind industry and the economy of the Commonwealth. Finally, our Massachusetts Manufacturing proposal would further accelerate the process of Massachusetts assuming a leadership role in offshore wind by including a major new manufacturing facility that would serve both domestic and foreign offshore wind markets."
In the months since Mayflower Wind acquired a federal offshore wind lease, it has engaged with the fishing industry, local communities, tribal representatives and local governments on the South Coast and Cape Cod, completed conceptual design of an entire offshore wind farm, filed for initial permits with the federal regulatory agency and begun the process of pre-construction surveys.
Massachusetts issued its second offshore wind RFP in May. Bidders were allowed to offer proposals from 200MW up to approximately 800MW.
The winner or winners of the solicitation will be announced by 8 November and the long-term contracts are expected to be negotiated and executed by 13 December.
The long-term contracts will be submitted to the Department of Public Utilities for approval by 10 January 2020.
Apart from Mayflower Wind, Bay State Wind, a 50/50 joint venture between Ørsted and Eversource, and Vineyard Wind, a joint venture between Copenhagen Infrastructure Partners (CIP) and Avangrid Renewables and the winner of the state's first RFP, are also participating in the state's second offshore wind procurement process.