The team behind Australia's first offshore wind project, Star of the South, is holding a series of consultations with local communities in Gippsland ahead of the site investigation campaigns scheduled to start later this year.
The project team will hold a number of information sessions from 12 September to 21 September.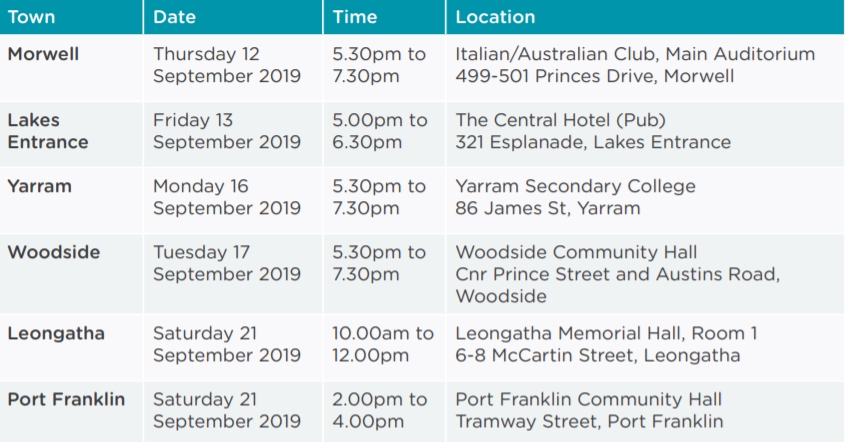 Following the community sessions, the first set of investigations is expected to begin at the 496km2 site located 8 to 13 kilometres off the Gippsland coast in Victoria in October.
These will include measuring wind and wave conditions; seabed surveys; environmental studies; transmission, grid and engineering studies; and economic studies, including identifying opportunities for local industry.
The Star of the South project could comprise up to 250 turbines with a combined capacity of up to 2GW. If given the go-ahead, construction on the wind farm could start in 2020.
The project is a joint development by Australia's Offshore Energy and Copenhagen Infrastructure Partners (CIP).