The nacelle of the prototype GE Haliade-X 12 MW offshore wind turbine has been installed on its tower at Maasvlakte in the Port of Rotterdam.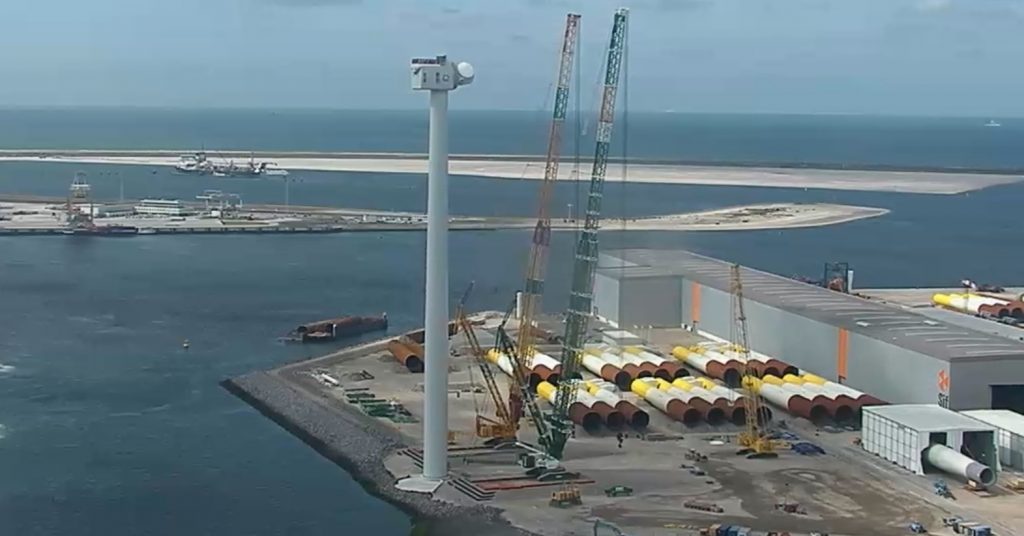 As seen in this screenshot taken from a live webcam feed, the final tower section and the nacelle were installed by a heavy-lift crane tandem at Sif's facility at Maasvlakte.
The nacelle was manufactured in and delivered from GE's factory in Saint-Nazaire, France.
The 107-metre blades for the prototype turbine are being manufactured in LM Wind Power's plant in Cherbourgh, France and are expected to arrive in Rotterdam shortly.
Scheduled for completion this summer, the turbine is expected to produce 67GWh in gross annual energy, providing enough energy to power 16,000 European households.
The prototype turbine will also enable GE to collect operational data needed to obtain the Type Certificate in 2020 and ship first commercial units in 2021. GE is investing USD 400 million to develop the Haliade-X 12 MW.
Photo: Port of Rotterdam/Screenshot
Related news
List of related news articles