Danish transmission system operator Energinet has issued a tender for the procurement of services regarding an unexploded ordnance (UXO) Box survey for the Thor offshore wind farm.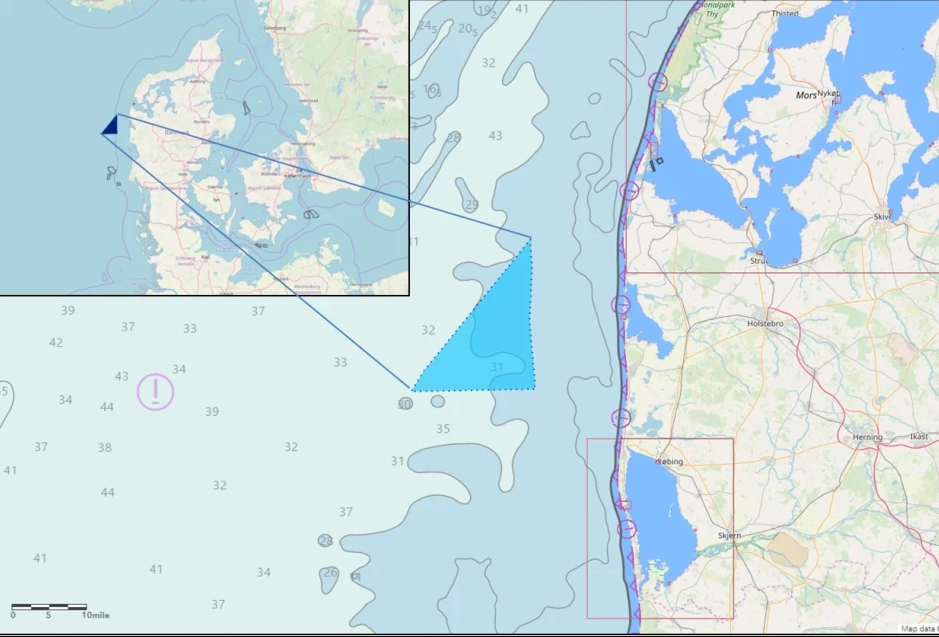 Energinet is performing the initial geophysical and geotechnical investigations in the Danish North Sea prior to the procurement of the new wind farm.
In order to minimize the UXO risk for the geotechnical investigations, planned to commence in April 2020, a UXO Box survey has been requested.
The UXO Box Survey shall be performed in approximately 100 rectangular zones, each spanning 200 x 150 m or 100 x 50 m). The size of the zones to be investigated depends on whether the area is subject to a geotechnical borehole or CPT during the geotechnical investigations.
The UXO Box survey will include a magnetometer survey, a side scan sonar (SSS) survey, and a multi-beam echo-sounding (MBES) survey.
The services provided will also include offshore data processing, target interpretation, and reporting.
The deliverables requested under this contract include a fast track data package, an operational survey report, an interpretative survey report, and digital deliverables.
The contract's duration is three months and the value of the contract is EUR 670,000. The deadline for the submission of tenders or requests to participate is 9 September.
The Thor offshore wind farm will be located in Nissum Fjord at a distance of at least 20 kilometres from the shore of Jutland. The wind farm will have a capacity of between 800MW and 1,000MW and will feature wind turbines with an individual capacity of between 13MW and 15MW.
The commissioning of the wind farm is expected between 2024 and 2027.
Last year, the Danish parliament unanimously voted for a new energy agreement which includes building three new offshore wind projects by 2030 with a total capacity of at least 2.4GW. Thor is the first of those projects.
Photo: Danish Energy Agency/Illustration
Related news
List of related news articles