Japanese Powerhouses Start Offshore Wind Surveys
Japan's Sumitomo Corporation and Electric Power Development Co., Ltd. (J-POWER) have begun an offshore ground investigation around Hirashima and Enoshima islands off the coast of Saikai City, Nagasaki Prefecture, to explore the possibility of developing an offshore wind farm.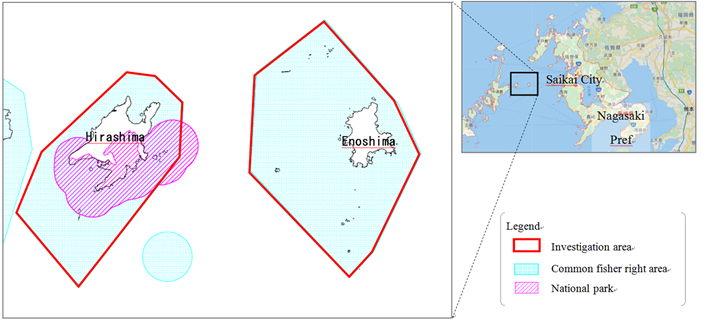 The Japanese government is currently in the process of determining areas to be designated as offshore wind power development promotion areas under a recently enacted law, for which the government will invite applications and select a wind power plant operator.
The waters off the coast of Sakai City are considered as one of the most promising candidate areas in Japan due to their favorable wind conditions and relatively shallow depth, Sumitomo said.
Sumitomo Corporation and J-POWER will conduct boring surveys, sonic prospecting, and other investigations to determine the soil structure in the area and acquire other data required for designing the wind farm's foundation structures. The surveys are expected to be conducted throughout July and August.
Sumitomo Corporation entered the offshore wind power generation business in 2013 and has since taken part in several projects in Belgium, the United Kingdom, and France. The sogo shosha will pursue the possibility of getting involved in large-scale offshore wind projects in Japan by leveraging its expertise accumulated overseas.
J-POWER has gained experience in offshore wind power generation through several projects, such as its involvement in the construction and operation of an offshore wind power demonstration facility off the coast of Kitakyushu City, its execution of commercialization surveys in the port area of Kitakyushu, and its participation in a Triton Knoll offshore wind power project in the United Kingdom.
Apart from the investigation currently being conducted with Sumitomo Corporation, J-POWER also has several other similar investigation plans to be implemented in general sea areas where there is a high possibility of building offshore wind farms.
Related news
List of related news articles