North Sea Offshore: Register Now!
The celebratory fifth edition of North Sea Offshore will be taking place on 6 June 2019 in Den Helder, the Netherlands. With a creative and interactive program focused on the future North Sea, it promises to be a great day.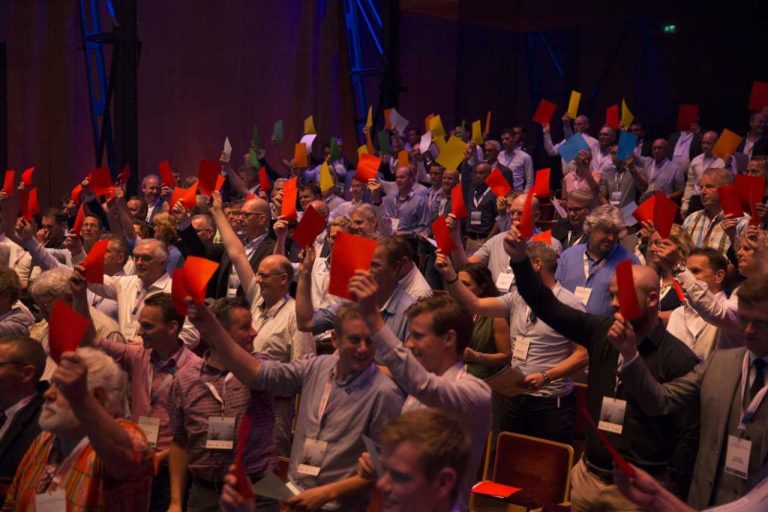 During the morning program, NSO partners and stakeholders will open their door to allow visitors a unique look into their businesses. Dutch Navy maintenance company, Dutch Coast Guard, Den Helder Airport in cooperation with DHSS & CHC and Energy & Health Campus (ECN). The morning program will be concluded with a networking lunch.
Afternoon Program NSO 2018
In the afternoon, experts will share their vision of the future of offshore. Maarten van IJcken of NAM will share how they are adapting their business processes from fossil fuels to renewable energy. Richard Brakenhoff, RaboResearch Rabobank will offer insight into the expected recovery of oil and gas in the North Sea and the expectations regarding the decommissioning market. Lex de Groot of Neptune Energy know what drives the industry and will present his view on the future of the oil and gas industries. Offshore wind is taking the lead, but are there other ways for the North Sea to generate energy? Other speakers are Bram Du Saar, Ministry of Infrastructure and Water and Sjaco Pas of the Coast Guard Center. Energy expert Remco de Boer will moderate the whole afternoon. North Sea Offshore 2019 will be concluded with networking drinks.
Register now! Head to www.northseaoffshore.com for a complete overview of all participation options in the morning and afternoon program.
About North Sea Offshore
NSO is organized by the founding partners North Sea Energy Gateway; Port of Den Helder, Den Helder Airport, HSV and Ontwikkelingsbedrijf NHN and will be produced by Navingo B.V., also the organizer of Offshore Energy Exhibition & Conference, on 7, 8 and 9 October in the RAI Amsterdam.