Bibby HydroMap and ORE Catapult Put DriX Through Paces
Bibby HydroMap has conducted a demonstration of DriX, an 8-metre Autonomous Unmanned Survey Vessel (AUSV), at the Offshore Renewable Energy (ORE) Catapult facility in Blyth.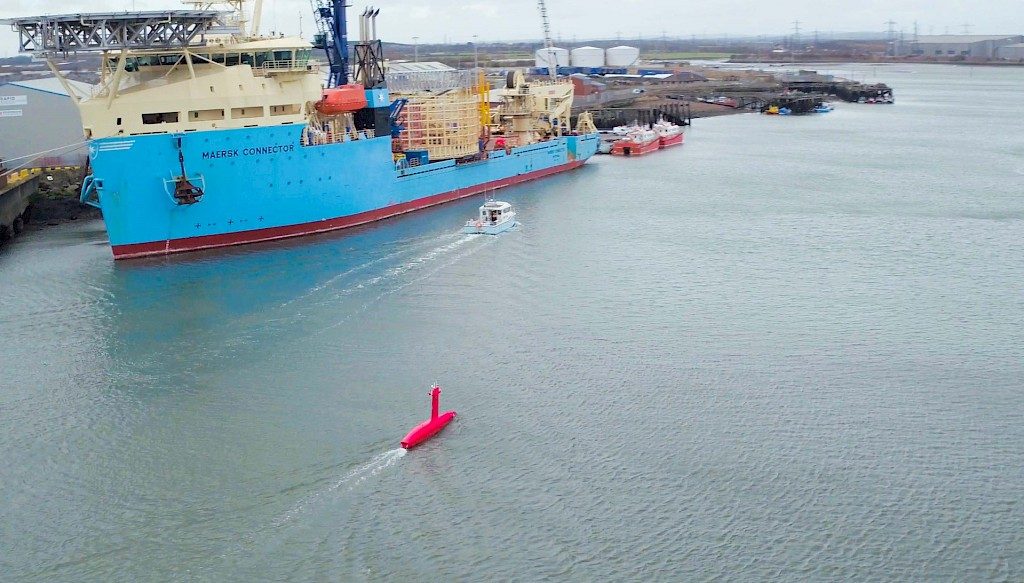 The key purpose of the demonstration was to showcase DriX being used in the offshore renewables sector to capture essential information at all stages of renewable projects.
During the demonstration, two Blyth offshore wind farm turbines were surveyed, owned by E.ON Renewables. The aim of the survey was to complete a 100m box around each of the two turbines. Unfortunately, the unfavourable weather conditions, and shallow nature of the turbines, hampered data collection around the structures, Bibby HydroMap said.
The trial was the first occasion where DriX operations have been conducted from a shore-based location. In addition, it was the first time the Kongsberg Marine Broadband Radio (MBR) system was used as the communications link for DriX.
Utilising the MBR vastly increased the operating range of DriX to approximately 20km, the company said. For the purposes of the demonstration, the MBR was temporarily mounted to the roof of the ORE Catapult building to maximise its potential range.
"The facilities provided by the ORE Catapult were ideal for conducting a demonstration like this. We were able to organise and mobilise the equipment with relative ease and all involved in the organisation of the event were extremely helpful. Using the Port of Blyth and approaches provides great demonstration area and allows the attendees to view the demonstration from the quayside," Tom Davenport, Operations Manager at Bibby HydroMap, said.
The Blyth offshore wind farm is set to be decommissioned within the coming months as it reaches the end of its technical lifespan. Blyth's two 2MW turbines were the UK's first offshore wind farm and were built by a consortium, including E.ON, off the Northumberland coast in 2000.
Related news
List of related news articles