DEME Offshore Main Sponsor of Offshore Wind Conference 2019
The Offshore Wind Conference 2019 team is proud to announce that leading provider of services and solutions for the offshore energy industry DEME Offshore is the main sponsor of this year's conference on 7 and 8 October at the Amsterdam RAI.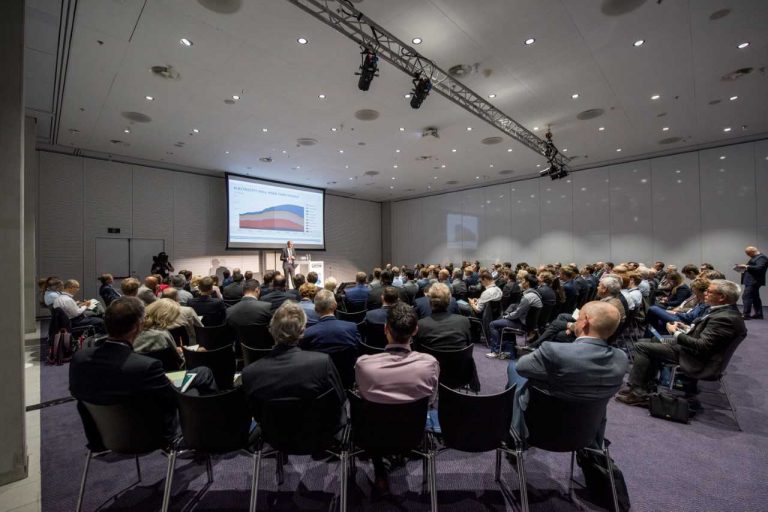 DEME Offshore provides the most comprehensive offering to offshore energy customers. In the renewables industry, DEME Offshore provides innovative solutions with a focus on transport and installation of foundations, turbines and cables to full EPCI contracts. For the oil & gas sector, services include landfalls and civil works, rock placement, heavy lift, subsea construction, umbilical laying and installation and decommissioning of offshore platforms.
OWC 2019
Let us envision the future. Visualize for a moment that the world is now solely powered by renewable energy. The world is greener and electricity is abundant. Now take a step back into the present. What is necessary to reach that wondrous future you just saw before you? We will need a global outlook, global cooperation, a solid financial position, vast grid connections and cross-industry cohesion in terms of, for instance, hydrogen.
Now more than ever offshore wind is showing true global potential and, with that, the industry will play a significant role in the energy transition. Join the celebratory tenth edition of the Offshore Wind Conference together with DEME Offshore. OWC is held as part of the Offshore Energy Exhibition & Conference.
Tickets for the conference will be available from May via www.offshore-energy.biz.