First Borssele Alpha Cable Makes Landfall
The first cable that will connect the Borssele Alpha offshore high voltage substation in the Dutch North Sea to the transformer station at Borssele has made landfall, TenneT said.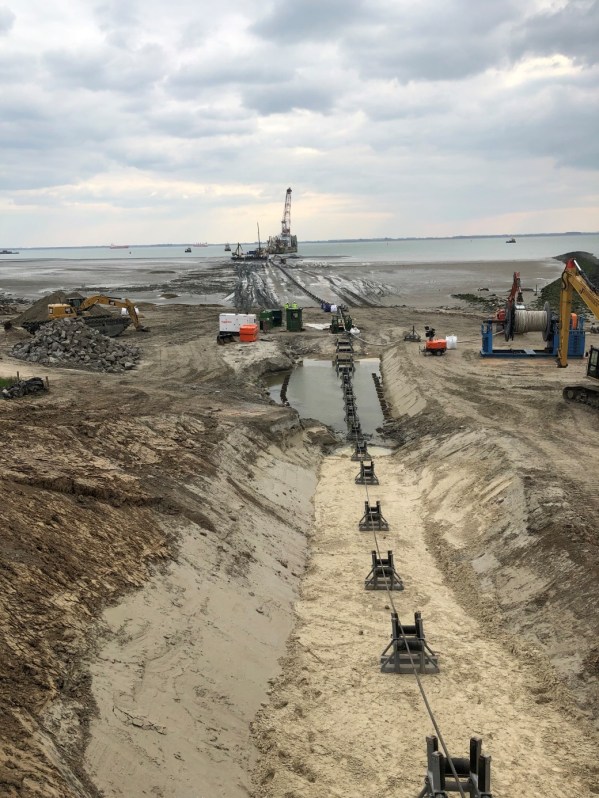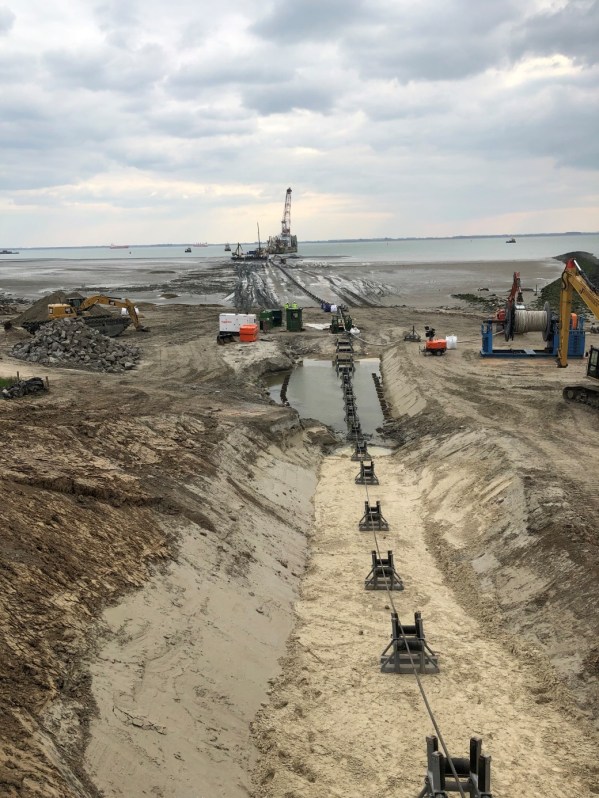 On Friday, 12 April, Boskalis started to pull in the sea cable on land and early Saturday morning the cable reached the newly built transformer station.
After that, Boskalis' cable laying vessel Giant 7 repositioned itself and started with the most critical part of the installation across the shipping lane, TenneT said. Shipping traffic to and from the port of Antwerp was blocked during the installation works until Sunday afternoon.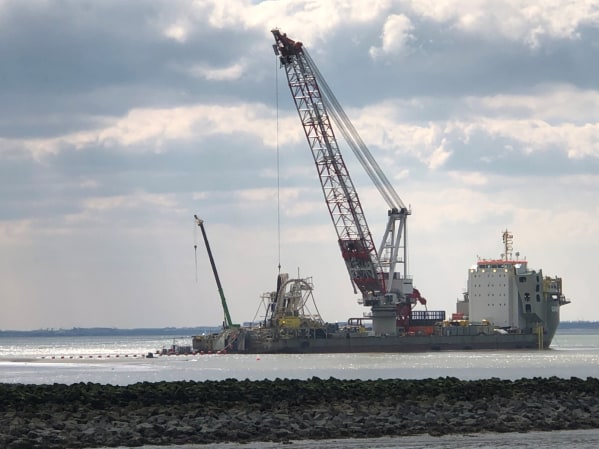 In the coming weeks, preparations will be made to connect the second subsea cable between the Borssele Alpha substation and the transformer station.
Back in November 2016, Tennet awarded VBMS (now Boskalis Subsea Cables & Flexibles) and NKT with a contract to supply, deliver and install two 61-kilometre export cables for the Borssele Alpha grid link. The two companies were also awarded a contract to supply, deliver, and install the export cables for the Borssele Beta platform.
The 700MW Borssele Alpha will collect the electricity generated by Ørsted's Borssele I & II offshore wind farm and feed it into the Dutch grid. It is scheduled for completion in 2019, with the Borssele Beta platform expected to follow a year later.
Photos: TenneT