The US Offshore Wind Power Technology Roadmap

Executive summary
The development of offshore wind represents an interesting technology opportunity for the US. On one hand, offshore wind is a European invention, and early technologies will have to be almost exclusively imported from Europe. On the other, though, the rapid pace of technology development in offshore wind offers significant potential for the US to influence the next generation of turbines. And, indeed, US manufacturers such as GE are already engaged in this task.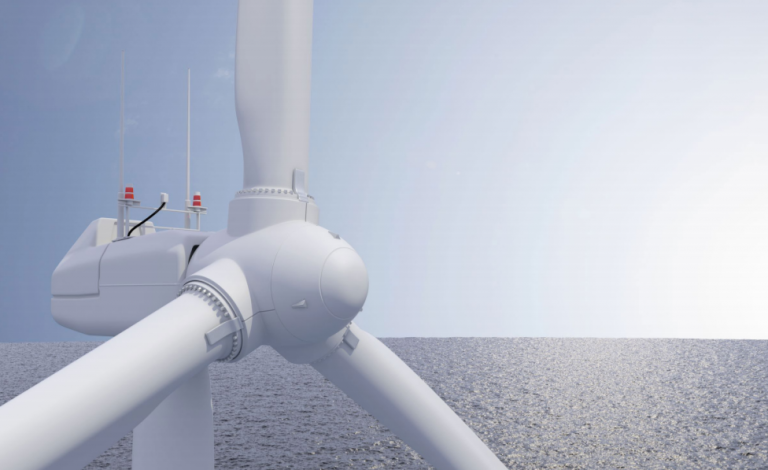 For the US to truly have an impact on offshore wind, there first has to be a national industry that can harbor innovation. Recent trends, from the leasing of offshore zones to the support from coastal states, indicate this industry may now be just around the corner. This expectation is reflected in the technology roadmap topics that will be discussed at the June 2019 US Offshore Wind conference and exhibition in Boston.
Attendees will be gathering to hear sessions on issues such as floating turbine technology and plant design and engineering. As a precursor to the event, this white paper looks at some the key areas of innovation that might mark the US offshore wind technology roadmap in the future.
Turbines
A US firm may have sold the turbines for America's first (and so far, only) commercial offshore wind farm, but the GE machines used at Block Island were actually made in Europe and China1, with only the towers being assembled locally in Rhode Island. Until the project pipeline is big enough to serve a local manufacturing industry, the expectation is that turbines for US offshore wind will continue to come from Europe.
But it is unclear whether many more US projects will be equipped with machines such as Block Island's GE Haliade 150-6 MW turbines. "In general, I believe bigger is better," says Chris Wissemann, managing director of New Power Ventures. "It is the most significant driver in reducing costs. It's also particularly beneficial in the US, where the fishing industry is now reasonably outspoken against offshore wind. Bigger turbines allow them to be spaced far enough apart that the guys towing gear can navigate."
Darryl François, engineering and technical reviewbranch chief at the USBureau of Ocean Energy Management's Office of Renewable Energy Programs, says the Block Island turbines should be seen as a baseline rather than a guide for future projects. Based on current projections, he says, it would be reasonable to assume upcoming projects will be equipped with turbines in the 8 MW range. "The technology continues to advance at a rapid rate," he says.

Foundations
Thomas Langford, director of offshore energy at NGI (the Norwegian Geotechnical Institute), says an overview of the main types of foundation likely to be deployed on the US East Coast would include:
Monopiles. This is the established solution in the European market, with the broadest supply chain and loyal customers such as Ørsted and Statoil that are set to be major players in the US. Nonetheless, local fabrication facilities will need to develop quickly to meet demand if monopiles are to secure their position in the US market.
Piled jackets. In Europe, the focus is on four- or three-legged jackets, where the fabrication and installation process has become streamlined in recent years. In the US, the twisted jacket has created a niche market due to ownership within the local industry.
Suction buckets. This concept is taking off rapidly in Europeandelsewhere, with the Aberdeen Bay and Borkum Riffgrund2 projects seeing significant deployments. There are a number of advantages related to installation3, noise and also response in deeper water. However, the technology has yet to be standardized to the same level as monopiles, for example.
Gravity-based structures (GBSs). These structures are currently seeing a second wave of deployment after initially being almost as popular as monopiles in the earliest iteration of the industry. Concrete GBS foundations have a significant advantage over steel structures in terms of rapid development of local fabrication facilities.
François says it is currently hard to tell whether any particular foundation will be dominant in US offshore."Depending on site-specific conditions you could have any number of types of foundations being chosen," he says.
Markets outside the East Coast will also have particular requirements, says Langford."In the Great Lakes, ice loading and potentially softer soils may create very specific needs for the support structures," he says. "For the West Coast, floating systems seem to be ideally suited to the combination of water depth, geology and loading conditions, including geohazards like earthquakes and liquefaction."
Technology innovation
Although the US could be said to be arriving late to the offshore wind game, there is still plenty of scope for the market to deliver significant levels of technology innovation. And already US concerns are leading the research and development of larger turbines for offshore wind.
In March 2018, for example, GE unveiled plans for the world's most powerful offshore machine, the Haliade-X, which will have a 12 MW rating, producing 45% more energy than any offshore product today. It will start shipping in 2021, initially to European markets.4 Further out, the University of Virginia is leading a US Department of Energy effort to design blades that are 200 meters long, big enough to power 50 MW wind turbines that are 10 times more powerful than current machines and taller than the Eiffel Tower.5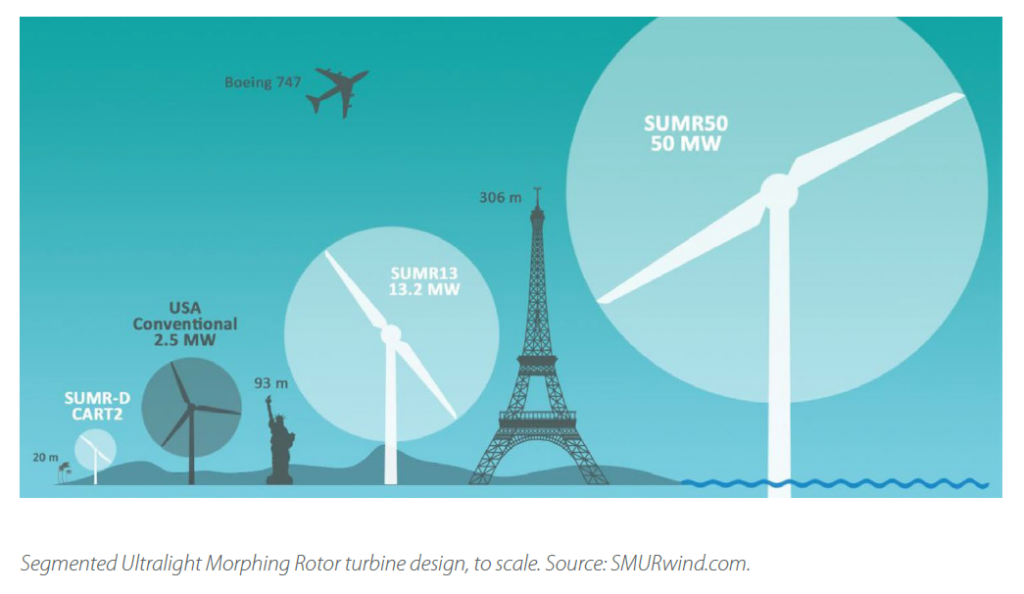 In addition to turbines, there is also significant scope for the US market to innovate in areas such as foundation design, says Langford. "I specifically see suction buckets, GBS and floating systems as three key areas where the US market will contribute to technology development for the wind industry as a whole," he says.
"The US research pedigree for floating systems is very mature, and we already see players like Statoil6 and Principle Power positioning themselves for large- scale deployment."
Outlook and conclusions
While most sources agree that the US offshore wind industry will likely lean heavily on European technology and expertise in the early stages, there also seems to be a general consensus that the American market will ultimately require a unique approach. One example cited by Wissemann is the evolution of the Siemens SWT-4.0 turbine, which has been widely deployed in European offshore markets in various configurations and, he says, could achieve capacity factors around 50% in the final optimized configuration.
Newer wind turbines, despite boasting more mature technology, might struggle to achieve such capacity factors on the US East Coast, says Wissemann, because of differences in wind resource compared to Europe. "That's a real impediment," he says. "We need a slight variant of each turbine."
Turbine makers are aware of this problem, he says."But they are not prioritizing it because we don't have a demonstrable market yet. I think it will be all solved in five years, but it's impeding optimal pricing right now."
NOTE: This article was produced in conjunction with the 4th Annual US Offshore Wind Conference and Exhibition, June 10-11 at the Boston Park Plaza Hotel. America's BIGGEST US offshore wind event – ever! Join 1300+ wind power executives and 50+ exhibitors for the world's largest networking event for existing and new market players that are seeking to invest, find partners or secure contracts in upcoming US offshore wind projects. Read more: http://bit.ly/USOffshoreWind2019
Note: The opinions, beliefs, and viewpoints expressed in this article do not necessarily reflect the opinions of Offshore WIND.