MHI Vestas Turns Profitable as Orders Ramp Up
MHI Vestas Offshore Wind generated a net profit of EUR 26 million and secured an order intake of 3,180MW in 2018.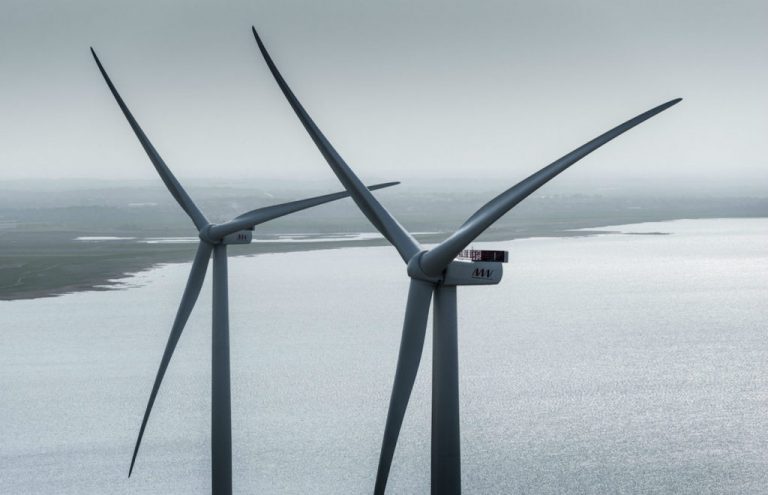 2018 was the first year in which MHI Vestas generated a positive net profit on a stand-alone basis since the launch of the joint venture by Vestas and Mitsubishi Heavy Industries in 2014, highlighting a successful ramp-up of the V164 turbine, Vestas said.
Compared to a net loss of EUR 100 million in 2017, MHI Vestas made a turnaround of EUR 126 million year-on-year.
At the end of 2018, the company's order backlog of firm and unconditional orders was 3,838MW, with 1,700MW in additional conditional orders and preferred supplier agreements. The installed capacity in 2018 was at 945MW.
During 2018, the intake of firm and unconditional orders consisted of six projects: the 950MW Moray East and the 860MW Triton Knoll in the UK, the 751MW Borssele III/IV/V projects in the Netherlands, the 224MW Northwester 2 and the 370MW Norther in Belgium, and the 25MW Windfloat Atlantic floating offshore wind project in Portugal.
The solid order intake and consequently high order backlog, provides a good foundation for the future activity level, and positions the joint venture between Vestas and Mitsubishi Heavy Industries well to capture the opportunities of an expected increase in offshore wind power installations, Vestas said.
The company's revenue for 2018 was EUR 1.112 billion, a 3.4% decrease compared to the 2017 revenue.
The V164 offshore wind turbine continues to be a success in the marketplace and, as a result of a strong order intake, factories are ramping up production in anticipation of the increasing volume of new installations, according to Vestas. Accordingly, MHI Vestas Offshore Wind expects to double its revenue over a four-year period from a base of its completed financial year 2017/2018, while continuously improving profitability. In addition, the ambition is to build a leading offshore service business from the growing installed base, Vestas said.