China Takes Lead in 2018 Offshore Wind Investments
Offshore wind attracted USD 25.7 billion of clean energy investment in 2018, a 14% increase compared to 2017, with China being the main contributor to the rise, according to a report by BloombergNEF (BNEF).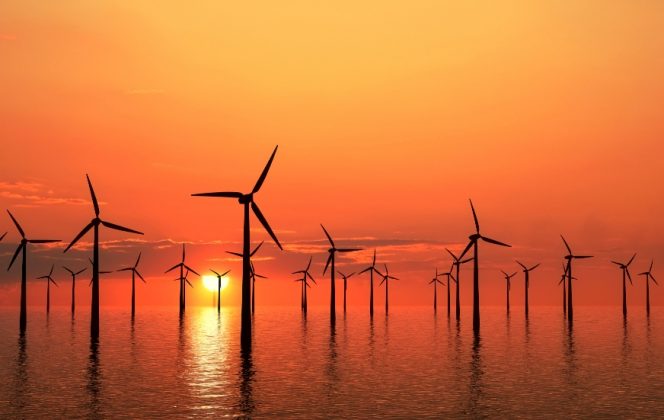 The increase in 2018 numbers is largely attributed to 13 Chinese offshore wind projects beginning construction for a total of circa USD 11.4 billion, with some of the financed projects located in Europe, led by the 950MW Moray East, at an estimated USD 3.3 billion.
"The balance of activity in offshore is tilting. Countries such as the U.K. and Germany pioneered this industry and will remain important, but China is taking over as the biggest market and new locations such as Taiwan and the U.S. East Coast are seeing strong interest from developers," David Hostert, Head of Wind Analysis at BNEF, said.
Global clean energy investment totaled USD 332.1 billion last year, down 8% compared to 2017, BNEF stated, adding that 2018 was the fifth in a row in which investment exceeded the USD 300 billion mark. Wind investment rose by 3%, to USD 128.6 billion, with offshore wind having its second-highest year.
Looking at the clean energy investment numbers by country, China again took first place, although its total of USD 100.1 billion was down by 32% on the 2017 record figure due to a decrease in the value of solar commitments.
Europe saw clean energy investment leap 27% to USD 74.5 billion, helped by the financing of five offshore wind projects in the billion-dollar-plus category, BNEF said.
Jon Moore, Chief Executive of BNEF, said: "Once again, the actions of China are playing a major role in the dynamics of the energy transition, helping to drive down solar costs, grow the offshore wind and EV markets and lift venture capital and private equity investment."
Most recently, China's farthest offshore wind farm, the 302.4MW Dafeng H3, reached full capacity, after the last of the 72 Envision 4.2MW turbines was connected to the Chinese grid at the end of 2018.