Industry Transparency Road to HSE Improvements (Interview)
The effects and causes of fatigue that offshore wind crews experience are not fully understood within the sector, however, sharing health and safety (HSE) lessons can ultimately make the industry stronger, Kerrie Forster, Chairman of the UK National Workboat Association (NWA) Safety Forum and Operations Coordinator at Acta Marine, said in an interview with Offshore WIND.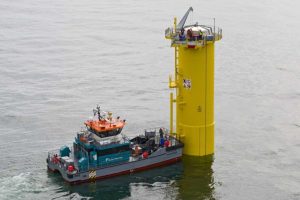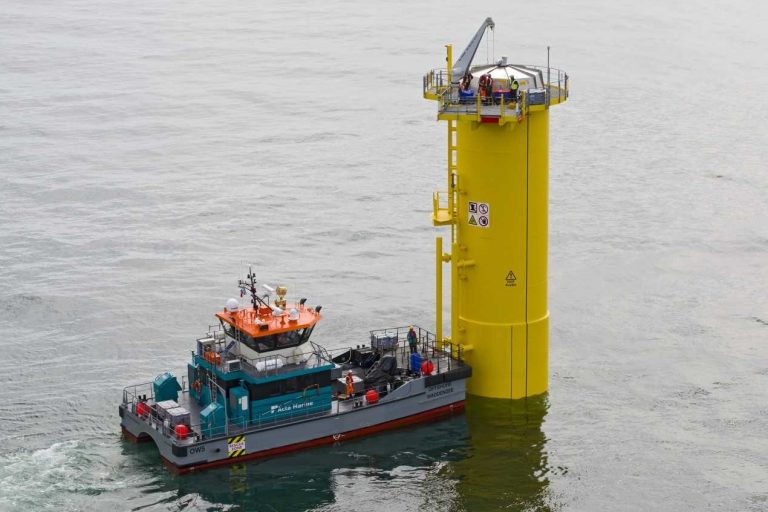 People within the industry are working hard to achieve a goal in terms of the physical construction of offshore wind farms, but they are not always thinking about how the work could affect the lives, efficiency or methodology of seafarers who are implementing such projects, said Forster at this year's Offshore Energy Exhibition & Conference (OEEC) in Amsterdam.
Forster emphasises that the main areas of concern are the periods when the wind farms are under construction, rather than when in operation.
When there is a deadline or timeline, a large capital is at risk. Pressures can be put on people to make sure the job is done quickly rather than efficiently, and the main reason for that is that the human element is overlooked. Humans aren't a piece of equipment, you can't turn them on and expect them to work until you turn them off." – Forster
According to Forster, sleeping patterns, rhythms and meals need to be assessed and managed correctly, as well as the time and the environment crews work in. However, this is often not considered because the staff tasked with both operating or chartering vessels is not necessarily trained in this.
The engineering industry is a very pressurized environment, there are large capital interests, very strict deadlines must be met, and the crews are often working for high-power companies or governments. Sometimes people add self-applied pressure to tasks and often deadline control is not effective, Forster said.
"The crews are the last line in the chain and it comes down to them to decide will they continue working when offshore conditions get demanding or change from expectation. When you are in that situation, human instinct can be to only think about today, not about tomorrow or three days in the future. A decision made on day one may have a large effect on the efficiency of the project four days down the line," Forster said.
Unfortunately, as Forster stressed, current health checks are mainly focused on the physical aspects and usually neglect the seafarers' mental abilities, but this is due to a general misunderstanding on mental health awareness across all industries.
"Health checks mainly include items regarding manning or watch. They look at eyesight, hearing, response, physical abilities, but mental ability, as far as I am aware, is currently not part of the requirements for the medical certification," Forster claims.
Luckily, this is something the Maritime and Coastguard Agency (MCA) is focusing on more and more as its directive department is looking into the human element and there is a current emphasis on seafarer health, Forster said.
Still, the health and safety of offshore wind crews are not only looked at in the context of fatigue, but also in relation to more external material perils.
The Risks of Dropped Objects
There is a vast number of HSE threats within all aspects of the offshore wind industry. A popular topic nowadays is the risk of dropped objects, which currently has limited progress due to a lack of standardized measures and industry transparency.
According to Mike Rice, Commercial Director at Dropsafe, a Hong Kong-based provider of prevention technology for dropped objects, there is immaturity in understanding that sharing information and being more open can help raise awareness.
People are still very protective in offshore wind. I don't think they're reporting statistics or incidents as much as they should. There is no culture of sharing across competitors. I don't think the authorities are pushing contractors and operators to be much more transparent." – Rice
Rice emphasised that dropped objects bring huge financial and reputational consequences, thus companies are not so keen on being transparent.
"The consequences of a dropped object lead to a downtime because operations have to be shut down. When trying to win contracts, companies with better safety standards have much more efficient operations, thus don't suffer from downtime," Rice concluded.
In addition, Rice claims that companies providing HSE equipment should begin working closely with customers to develop adjusted solutions and products for each customer.
Nonetheless, he believes the industry is on the right path as there is a growing focus on the issue and an increase in media coverage and research.
Industry Development
Often, the farther offshore wind farms are being installed, the greater the fatigue. For example, if seafarers work a 12-hour shift and travel 2 hours every day to get to the project and 2 hours back home, their work scope during the day should be as close to 8 hours as possible, but included in this must be time allowed for maintenance, refuelling and logistics.
"Normally, vessels are contracted for a 12-hour or 24-hour day. If clients want to get the most done offshore, they need to make sure the vessels sail at the correct time and that they leave at the correct time from site. They still want to make the most of the day despite potential delays happening en route," according to Forster.
A seafarer's workday requires constant concentration and frequently variable working hours. The crew often gets on board very early in the morning, collects the passengers and associated equipment, and navigates towards a construction site or an operating wind farm where they spend the day maintaining the vessel or following other orders. At the end of the day, when often the signs of fatigue could be expected, they have to awaken their professionalism and make the same journey back to port, and once the clients have disembarked prepare the vessel again for the next day.
"It's often additional hours that make the biggest effect on people's fatigue levels. You can't burn a candle at both ends, and that's really what is sometimes expected from personnel working in this kind of industry," Forster stated.
NWA's Engagement

In 2014, NWA set up the Safety Forum aiming to bring its members together to share best practices and known incidents and try to prevent others from experiencing the same negative impact.
The association recently launched the Understanding Fatigue campaign dedicated to combating crewmember fatigue on offshore energy support vessels (OESVs), which includes a poster with tips for recognizing the warning signs of fatigue.
According to Forster, NWA is very satisfied with the response: "We've had a very positive response from all sides of the industry, from those in the supply chain of supporting workboats all the way up to the governmental side and our clients."
With the poster campaign, the UK association said it wanted to encourage those making everyday decisions concerning workboats and crews to think about how a particular decision affects the others further down the line.
---
Written by Nadja Skopljak, Editted by Adrijana Buljan and Adnan Duraković, Offshore WIND staff