Twenty Turbines Installed at Beatrice
Swire Blue Ocean's Pacific Orca has installed 20 out of 84 Siemens Gamesa 7MW turbines at the Beatrice offshore wind farm in the Outer Moray Firth, Scotland.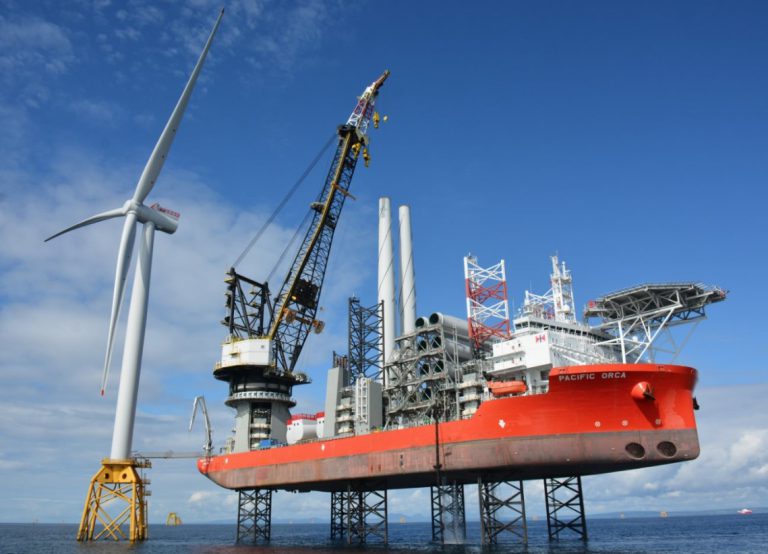 The wind turbine installation vessel erected the first turbine at the offshore site some 13km off the Caithness coast in mid-July, which was shortly followed by the delivery of first power to the UK National Grid.
Pacific Orca loads the turbine components in sets of five at the Nigg port, Siemens Gamesa's pre-assembly base. The commissioning takes place immediately after each turbine is installed and is carried out using a combination of walk-to-work vessel Island Crown and crew transfer vessels Fob Swath 3 and Seacat Resolute.
The 588MW Beatrice offshore wind farm is scheduled for full commissioning in spring 2019.
The project is being developed by Beatrice Offshore Windfarm Limited (BOWL), a joint venture partnership between SSE, Copenhagen Infrastructure Partners, and Red Rock Power Ltd.