Baltic Eagle Takes Off
Spanish energy company Iberdrola has initiated a geotechnical campaign on the 476MW Baltic Eagle offshore wind farm in the German Baltic Sea.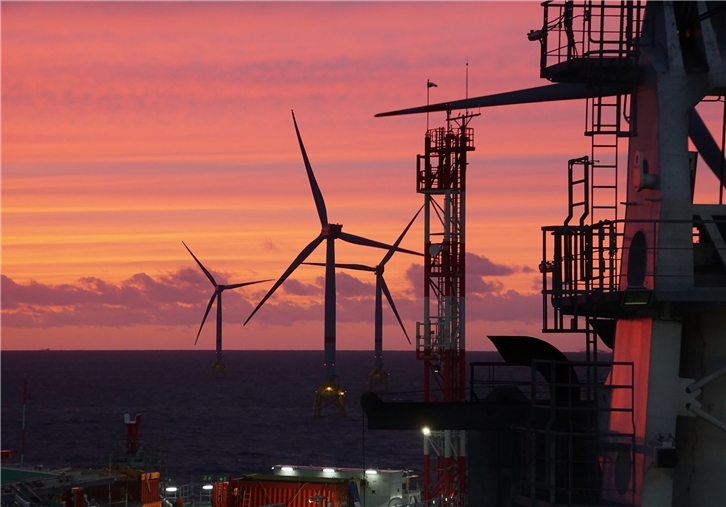 Fugro is conducting the geotechnical, and subsequent geophysical, analyses of the seabed to obtain the necessary information on the soil conditions at the site off the island of Rügen. The contract is valued at over EUR 10 million. The campaign has started with the identification of potential unexploded ordnance (UXO), which will be followed by a geotechnical seabed investigation and borehole drilling.
The fieldwork will be carried out by the geophysical vessel Fugro Pioneer and geotechnical drilling vessel, Fugro Scout.
The data obtained by Fugro will be used to determine the design of the foundations for both the wind turbines and the substation which will be installed at a depth of up to 45 metres.
The offshore work is expected to end in March 2019 and the last technical report is expected to be ready by June 2019.
Baltic Eagle is the second major offshore initiative promoted by Iberdrola in Germany, following the 350MW Wikinger wind farm.
The company has one more offshore wind project under development in Germany, the 10MW Wikinger Süd.
These three wind farms, located next to the island of Rügen, will give rise to the largest offshore wind complex in the Baltic Sea, with a total installed capacity of 836MW and a joint investment of EUR 2.5 billion, Iberdrola said. In this way, Germany has become a key area for Iberdrola in the coming years, according to the Spanish energy giant.
Iberdrola is cooperating with local authorities and has already provided the Agency for Environment, Nature Conservation and Geology of the federal state Mecklenburg-Western Pomerania with samples and information from geotechnical studies carried out to analyze the state and soil conditions in this area of the Baltic Sea.