Petrofac has shared photos of the BorWin gamma topside on its way from Dubai to the German North Sea.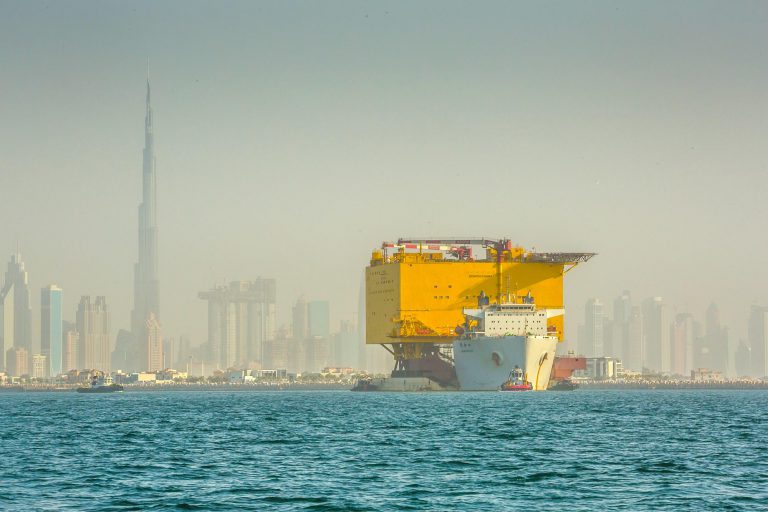 Drydocks World – Dubai sent off the topside earlier this month on board a heavy lift vessel, which is expected to arrive at the installation site some 130km off the German coast in mid-September.
The 18,000t structure will pass the Red Sea prior to going through the Suez Canal into the Mediterranean and past Gibraltar. The journey will then continue through the Bay of Biscay to the English Channel and into the North Sea, where it will be installed onto its jacket foundation.
Siemens supplied the topside with complete HVDC converter technology and main electrical equipment for direct-current transmission, with Petrofac responsible for the complete engineering, construction and offshore installation of the platform.
German offshore grid operator TenneT plans to have the 900MW BorwWin3 connection fully commissioned in 2019, when it will start delivering power generated by offshore wind farms to the grid.
Photos: Petrofac
Related news
List of related news articles
The BorWin gamma topside has completed its journey from Dubai to the installation site in the German...
The BorWin gamma topside is currently being prepared for installation onto its jacket foundation in ...
The BorWin gamma topside has been installed onto its jacket foundation at the offshore site in the G...