First Kincardine Floating Wind Turbine Sets Off
A fully assembled floating wind turbine has left the Port of Dundee in Scotland to be installed on the Kincardine floating wind farm located around 15 kilometres south-east of Aberdeen.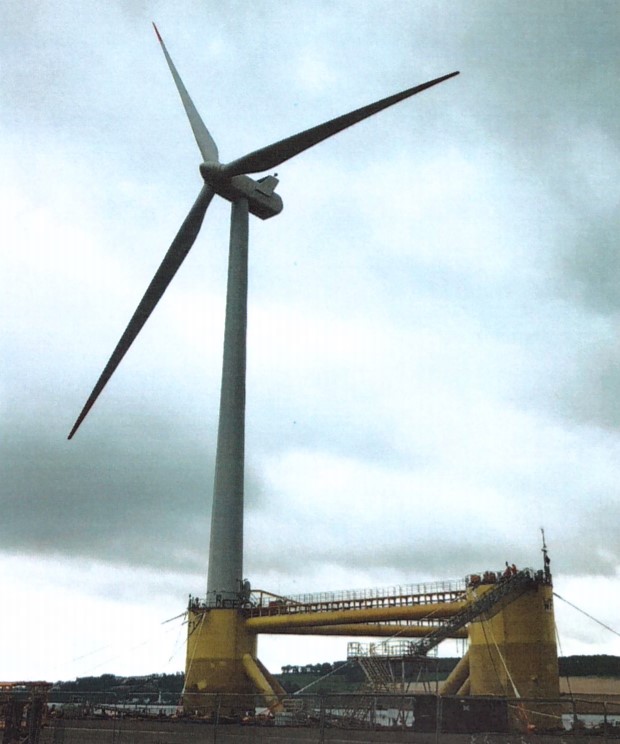 The vessel Pacific Duchess, assisted by two tugs, left the Port of Dundee on Thursday morning, 16 August, with the wind turbine in tow.
The 2MW unit will be the first to be installed on the demonstration site.
Kincardine Offshore Windfarm Limited (KOWL), the developer of the 50MW project, plans to install six more floating wind turbines at the site with an individual output of up to 8.4MW.
The turbines will be installed in depths of between 45 and 143 metres and connected by inter-array cables.
The electricity produced will be delivered to the onshore grid via two export cables. The wind farm's cable system will be provided by Prysmian Group.