Get Your Photo on the Cover of Offshore WIND Vessel Directory 2018!
The new and updated edition of the Offshore WIND Vessel Directory will be launched at Seawork International in July: the Offshore WIND Vessel Directory 2018.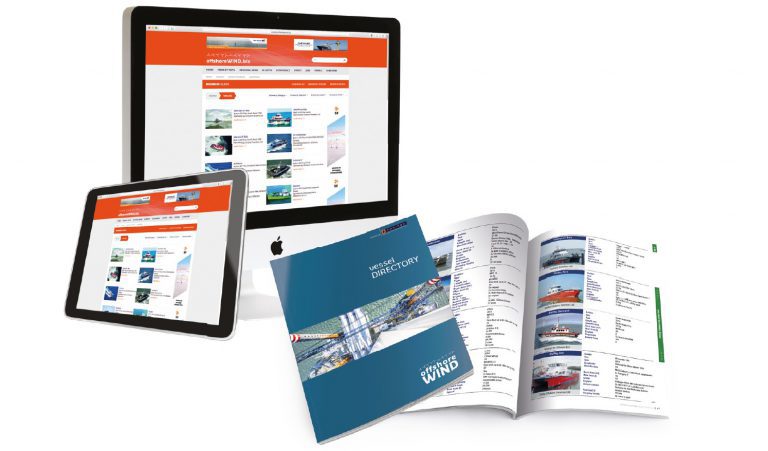 The directory is an established publication well known within the industry and the equally well known launch at Seawork International will follow previous launches with a glass of bubbly there for attendees at the Offshore WIND / Navingo stand. The vessel directory offers an updated overview of available vessels in the market.
Back in this year's edition is the port section, where offshore wind ports will have the opportunity to promote their facilities available for the offshore wind vessels of all types and sizes.
The cover photo competition
As with the last edition we have a cover photo competition: we ask the industry to submit their best photographs of offshore wind vessels; in action or otherwise. The best submission will be placed on the cover of the new Vessel Directory. The photos must be related to offshore wind vessels, should fit the frame of the cover and must be of high quality (file size at least 1MB). The submissions must also be copyright-free.
Those interested in entering the competition have until 12 June (end of day), to submit their photos to Rebecca van den Berge at [email protected]. The winner will be chosen by the Offshore WIND team.
Subnote
If your vessels are already in the directory and/or your company details are already published in the company index, please check that your entry is up-to-date in the online database and the printed publication. Let us know if there have been any changes.
View the online version of the printed publication of the Offshore WIND Vessel Directory 2017 here. For sales-related inquiries, please contact Maarten Molhoek at [email protected].