Vos Prodect Gears Up Array Cable Hang-Offs for Deutsche Bucht
The Netherlands-based Vos Prodect Innovations is set to deliver inter-array cable hang-off systems for the Deutsche Bucht (DeBu) offshore wind farm, as part of a contract signed with Norddeutsche Seekabelwerke GmbH (NSW) in November 2017.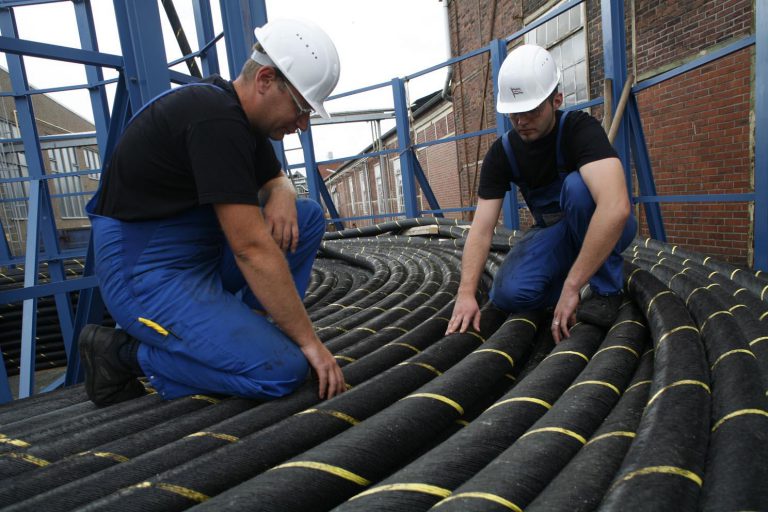 Vos Prodect's scope of work includes the design and delivery of wind turbine generator (WTG) and offshore substation (OSS) hang-off systems, which are expected to increase the efficiency in logistical operations.
According to the company, the hang-off systems will be delivered with a sealing system, reducing and eliminating the risk of hydrogen gases rising up from inside of the monopile due to the induced current cathodic protection (ICCP) system in the closed compartment between sea surface and airtight deck.
In February, NSW won a contract by Van Oord, the Balance of Plant contractor (BoP) for the project, to design, produce and deliver 45km of medium-voltage submarine power cables for the inter-array grid of the German wind farm.
The delivery of the cables is expected to take place in the spring next year.
Located some 95km north-west of the island of Borkum, the 252MW DeBu offshore wind farm will comprise 31 MHI Vestas V164-8.0MW turbines optimized at an output of 8.4MW.
The wind farm, owned and developed by Canada's Northland Power, is scheduled for full commissioning in late 2019.