Van Oord Notches Offshore Wind Revenue Bump in 2017
Dutch offshore specialist Van Oord reported EUR 403 million revenue coming from offshore wind activities in 2017, a 2.3% increase compared to EUR 394 million revenue recorded in 2016.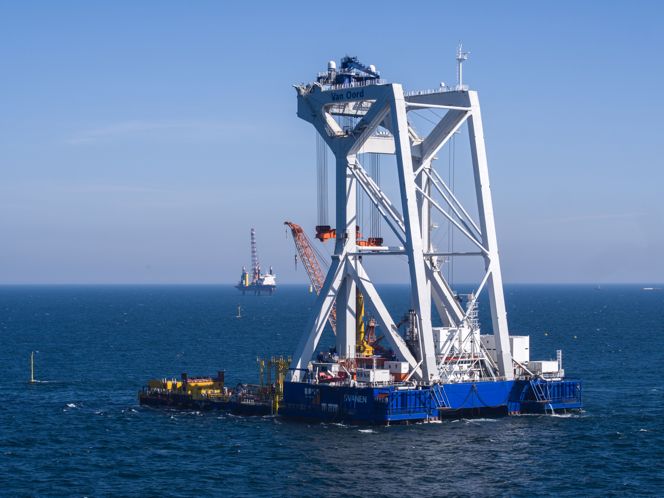 The company completed the Walney Extension and Arkona projects in 2017. Bilfinger's offshore wind activities were incorporated into Van Oord's Offshore wind business unit in 2017, which now has two offices, in Gorinchem and Hamburg.
"The year 2017 was dominated by the difficult market conditions in the dredging and oil & gas sectors. The volume of work in offshore wind was stable, and the market dynamic in the offshore wind sector will generate a lot of opportunities for years to come. The transition to renewable energy is taking shape and the construction of offshore wind farms is a growing market in which we have a strong reputation," Pieter van Ooord, Van Oord CEO, said.
Offshore wind's revenue remains stable, Van Oord said, with the order book now almost full. The unit has started working on major new projects and is preparing to start working on several wind farms such as Norther, East Anglia, Deutsche Bucht and Borssele III & IV, which will be executed in 2018, 2019 and 2020.
In 2017, Van Oord recorded EUR 1.53 billion revenue, compared to EUR 1.71 billion in 2016, with the decrease attributed to weaker performance in the Dredging division.
Looking ahead, Van Oord expects revenues to bounce back in 2018 thanks to more activity in the Offshore wind business unit which is currently competing for major projects.
Aeolus
There is a lot of innovation in this sector; turbines are getting bigger all the time, thereby reducing the payback period for wind farms, Van Oord said.
Autumn 2017 saw the start of an upgrade of the company's offshore installation vessel, the Aeolus, to equip it to handle the latest generation of offshore wind turbines. The fact that the Aeolus is being upgraded only three years after it was built indicates how rapidly offshore wind technology is advancing, Van Oord said. The vessel will start working on the Norther offshore wind farm next year.