Olympic Taurus to Use SMST Gangway During East Anglia ONE Works
Olympic Subsea has contracted SMST to provide and install a motion compensated gangway on the multipurpose offshore vessel Olympic Taurus.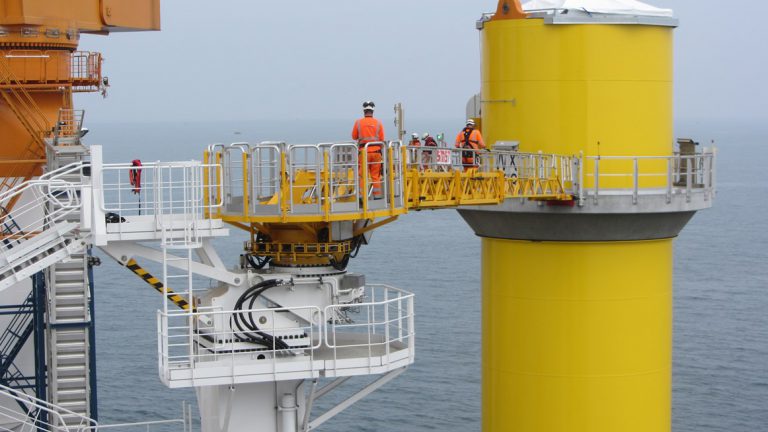 The gangway will be used while Olympic Taurus is deployed on the East Anglia ONE offshore wind project in the UK, where the vessel will assist Van Oord during the installation of jacket foundations.
Under the contract, SMST will provide the Telescopic Access Bridge M-Series gangway, including stacking modules for working at heights.
The mobilization of the gangway onboard Olympic Taurus will take place at the beginning of March, SMST said, adding that the vessel will be working on the wind farm for about half a year.
A group of Olympic Subsea operators has undergone theoretical and practical training sessions at SMST's premises in Drachten, the Netherlands, to prepare for operating the access bridge.
According to SMST, the M-series gangway has a small footprint, is transportable by a normal container truck, can be mobilized quickly in one lift and has a large operational window. The system is remotely controlled by the vessel's crew, does not need large generators and is inexpensive to operate, the company said.
Located 43km offshore Suffolk in the UK, the 714MW East Anglia ONE will comprise 102 Siemens 7MW turbines expected to be fully commissioned in 2020.