First Monopile Installed at Hornsea Project One Site
GeoSea's installation vessel Innovation has installed the first of 174 monopiles at the Hornsea Project One site in the UK and thus marked the beginning of offshore construction of what will become the world's biggest wind farm.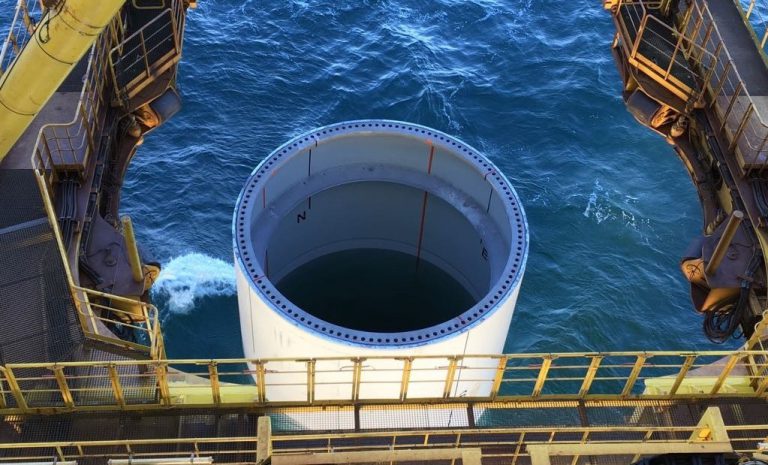 Innovation carries up to four monopiles at a time, with each monopile 65m long, weighing around 800t and having a diameter of 8.1m.
In March, A2Sea's vessel Sea Installer will join Innovation to work on transition piece installation.
Duncan Clark, programme director for the project, said: "After years of planning and preparation it is fantastic to see the initial stages of offshore construction begin. My thanks to the teams working day and night on this significant milestone.
"Onshore alongside substation and cable installation, we are now developing the East Coast Hub which will serve as an operations and maintenance base for our existing wind farms in the area and both Hornsea Project One, and Project Two for which we took a final investment decision on last year. These wind farms will not only greatly contribute to the UK's goal of decarbonising our energy system, they are also bringing jobs and investment to Grimsby and the North East."
Hornsea Project One, located approximately 120 kilometres off the Yorkshire coast, will be completed in 2020. The project consists of 174 Siemens 7MW wind turbines, connected to three offshore collector substations and a reactive compensation substation (RCS), the latter located between the offshore wind farm and the shore.