Report: UK Offshore Wind Could Grow Five-Fold by 2030s
The UK could see a five-fold increase in its installed offshore wind capacity by the 2030s, with the industry maturing to the zero-subsidy level by mid-2020s, a new report by Aurora Energy Research suggests.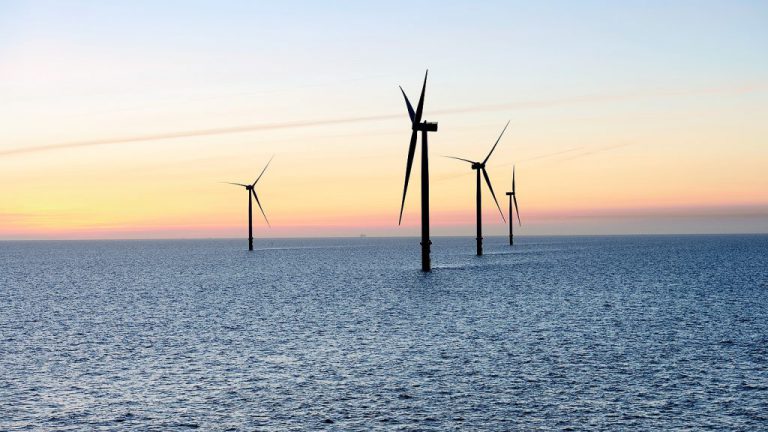 Aurora has analysed two policy mechanisms that would stimulate further deployment of offshore wind in the coming decades, allowing the capacity to grow from 6GW in 2017 to 30GW in the 2030s, lowering the consumer bills along the way.
Firstly, the UK government should continue its current policy of providing revenue stabilisation through the CfD mechanism, Aurora said. In 2025, offshore wind costs will have reduced sufficiently such that CfD bids could be effectively 'zero-subsidy' i.e., bids will be cost-neutral
and set at the level of the offshore wind 'capture price' in the wholesale electricity market, resulting in no net subsidy payments over the 15-year term of the CfD contract, the study suggests.
"Stabilising future market revenues via Contracts for Difference significantly reduces risks for investors and is critical in attracting financing and supporting further offshore wind build-out, albeit some future price or merchant risk is transferred to the government and ultimately consumers," Hugo Batten, Senior Project Leader at Aurora and author of the report, said.
The report's second proposal is to level the playing field through regulatory adjustments to allow offshore wind to access additional revenue streams such as balancing and ancillary market revenues, in a manner similar to dispatchable generation or storage.
According to the report, this would allow offshore wind assets to 'revenue-stack'. Offshore wind has the technical capabilities to provide a range of balancing and ancillary services to the grid – in particular, the ability to ramp-up and down generation rapidly to help balance demand and supply, the report said.
Given there is rising demand in the GB system for balancing and ancillary services, opening these markets to offshore wind appears to be a pragmatic policy response to an increasingly salient issue, according to Aurora.
The analysis suggests that leveraging the full technical capabilities of all technologies on the system and creating a level playing field would result in significant reductions in the cost of providing these services, while also increasing revenues for offshore wind asset owners.
This development as part of the broader low carbon energy transition would also help reduce carbon emissions (c.60 g/kWh by 2040), lower system costs by approximately 7% with the potential for annual savings to consumers of ~GBP 1-2 billion per year by the 2030s, saving households around GBP 20 per year on energy bills.
Aurora analysis also indicates the system integration costs or 'costs of intermittency' of offshore wind would remain manageable at GBP 6-7 per MWh even in high wind penetration scenarios.