Norwegian Floating Wind Demo Sites Get Green Light
The Norwegian government plans to open one to two offshore areas for the development of floating wind power demonstration projects.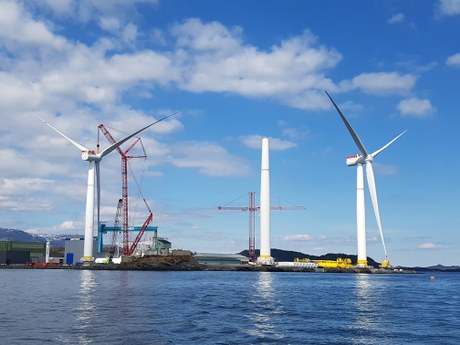 According to the country's Ministry of Petroleum and Energy, the wind power strategy launched by the government this fall is not primarily geared towards power supply, but will help Norwegian industry and expertise communities seize the industrial capabilities associated with the development of offshore wind.
Enova, an entity owned by the ministry and in charge of the development of new energy solutions and technology, is already providing support for floating wind power demonstration projects, therefore the government sees no reason to propose new aid schemes, the ministry said.
NVE (The Norwegian Water Resources and Energy Directorate) has identified five areas suitable for the development of floating wind demonstration projects in its Strategic Impact Assessment.
"The Government wishes to facilitate offshore wind power, especially with regard to wind power demonstration projects. Therefore, I would like to ask NVE to assess whether significant changes have occurred since the strategic impact assessment was presented in 2013. The government's ambition is to open one to two areas as soon as possible," said the Minister of Petroleum and Energy Terje Søviknes.
Søviknes also added that Norway has significant maritime and oil & gas-related expertise that can play a role in the development of floating wind power. In the long run, the industry and the technology developed this way can contribute to increased employment and further opportunities for Norwegian energy players.
Last year, companies and organizations interested in developing Norway's offshore wind industry urged the government to create a working strategy for the establishment of offshore wind demonstration sites after a survey revealed that Norwegian companies valued their export potential in the North Sea offshore wind market between 2025 and 2040 at around EUR 6.45 billion.