Photo of the Day: Cabling Works at Full Steam on Beatrice OWF
Beatrice Offshore Windfarm Ltd (BOWL) posted a photo on its social media pages today, 6 December, showing Nexans Skagerrak, Siem Aimery and Siem Stingray vessels working at the offshore construction site in the Outer Moray Firth off Scotland.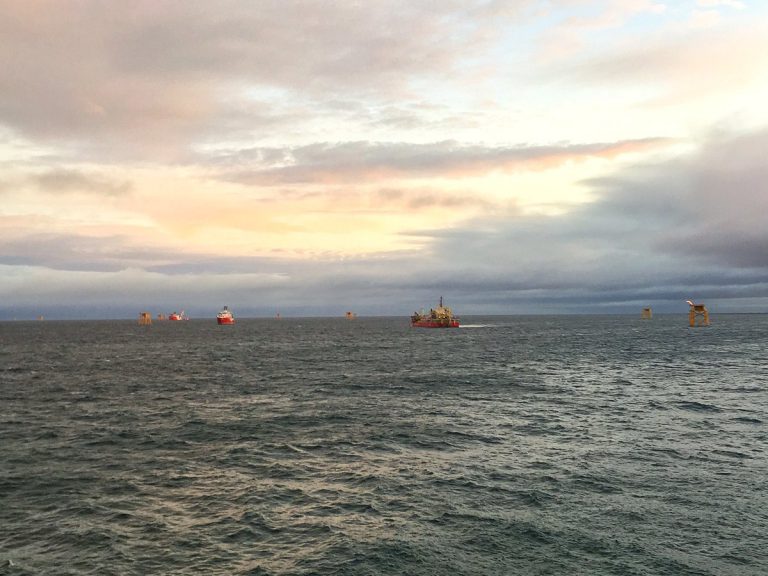 Nexans Skagerrak is currently completing the burial of the first export cable, while the two Siem vessels are carrying out inter-array cable installation.
Nexans commenced the first installation campaign for the two export cables that the Beatrice offshore wind farm will comprise at the end of September, and Seaway Heavy Lifting (SHL) and Siem Offshore Services kicked off the inter-array installation in early November.
On 4 December, BOWL informed that the last of the total of 86 sets of foundation piles was installed, with the jacket foundation installation resuming at the site.
The first Siemens Gamesa 7MW turbines wind turbines are scheduled to be installed in summer 2018, and the wind farm is expected to be commissioned by the end of 2019.