Final Arkona Monopile Goes For a Splash
On Tuesday, 7 November, the 60th and final monopile built for the Arkona offshore wind farm was lowered into water at the port basin of EEW Special Pipe Constructions GmbH prior to being towed to the installation site some 35 kilometres northeast of the Rügen Island in the German Baltic Sea.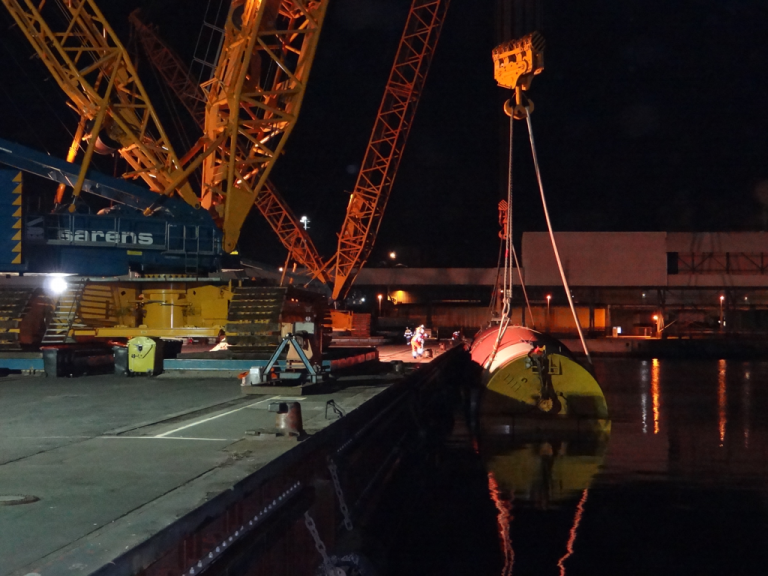 The monopiles, manufactured by the Rostock-based EEW SPC, are sealed at both ends, launched and floated to the construction site.
There, Van Oord's heavy-load crane ship Svanen then hammers the 81-metre monopiles 40 metres deep into the seabed. The first monopile was floated over and installed in August.
Svanen will also install the transition pieces manufactured by Bladt Industries.
The Arkona wind farm, a joint venture between E.ON and Statoil, comprises 60 Siemens 6MW turbines, which A2SEA will start installing in 2018.
The wind farm, also known as Arkona-Becken Südost, is expected to be fully commissioned in 2019.
---
CORRECTION NOTE: The original article was amended on Thursday, 9 November. The original article stated that the final monopile was lowered into water at the Mukran Port in Sassnitz and not the port basin of EEW SPC.
In addition, the photo initially accompanying the article was replaced with EEW SPC's press image.