Adwen Employees Hit as Siemens Gamesa Plans Up to 6000 Lay-Offs
Siemens Gamesa's ongoing integration of legacy structures will affect up to 6,000 employees and, being part of Siemens Gamesa, Adwen is no exception with some of its people soon to lose their jobs after negotiations with the works council began in May.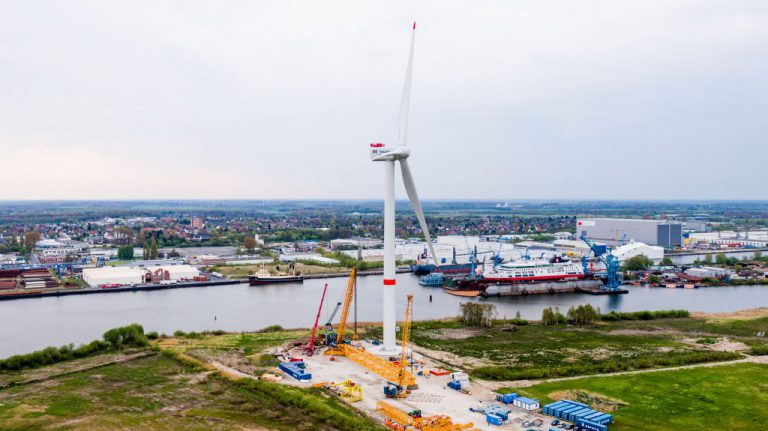 Of the total 6,000 jobs across 24 countries, Siemens Gamesa already announced 700 lay-offs and entered discussions with employee representatives, in accordance with applicable rules and regulations in each country. Siemens Gamesa said it will communicate information on the final agreements once the negotiations are completed.
Regarding the lay-offs at Adwen, a spokesperson from the company told Offshore WIND: "For several months now, we have been in the process of transforming our business model in Germany to focus on servicing our existing offshore wind farms. This step was necessary due to the lack of new projects in the pipeline. Hence, necessary actions to accomplish the transformation were identified and the negotiations with the works council regarding the planned reorganization began end of May 2017."
Given that the negotiations are ongoing and confidential, the spokesperson did not provide any further details.
Since Siemens Gamesa integrated Adwen in the overall offshore business of the group and decided to focus its sales efforts on one 8MW platform, Adwen is now left with no new projects in its respective pipeline. This includes 1.5GW across three wind farms off France for which the AD 8-180 turbine was chosen, however the manufacturing of Adwen's 8MW turbine has been discontinued and the three French wind farms will house Siemens Gamesa's D8 platform instead.
The restructuring within Siemens Gamesa will be implemented in the coming months. The company said this was a necessary step to consolidate its position as a market leader.
In its financial results for the full year 2017 and the period from April to September 2017, Siemens Gamesa stated that it expects to achieve its synergy target of EUR 230 million (minimum) in the third year, 12 months ahead of schedule.
The company's results have shown revenues hit by challenging conditions in the onshore wind market, and good performance across its offshore and services businesses.
Offshore WIND Staff