Belgium Agrees on EUR 79/MWh for Three Offshore Wind Farms
Belgian government today (27 October) reached an agreement with the developers of three offshore wind projects on a price of EUR 79/MWh as part of the government's support scheme.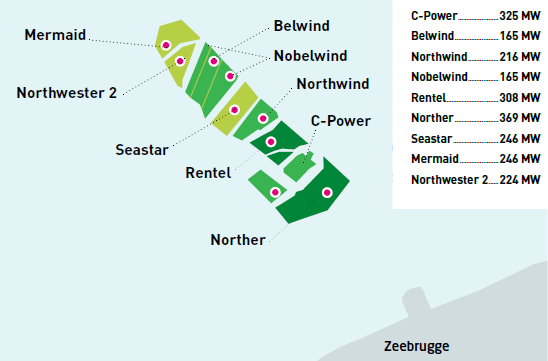 The 224MW Northwester 2, 246MW Seastar and 246MW Mermaid will be built between 2018 and 2020 and for a much lower level of support than previous wind farms.
Namely, the Belgian government stated that this represents a significant decrease in subsidies compared to the previous year's EUR 138/MWh for C-Power, Belwind, Northwind and Nobelwind offshore wind farms.
According to a press release published by Belgium's Minister of Energy, Environment and Sustainable Development, Marie Christine Marghem, this will significantly reduce the cost of the energy transition to citizens, providing for a future without nuclear energy while ensuring the security of supply.