Innovation Loads First Horns Rev 3 Monopiles in Esbjerg
GeoSea's installation vessel Innovation has transported the first set of monopiles for Vattenfall's 406MW Horns Rev 3 offshore wind farm from the Port of Esbjerg in Denmark.
On Friday, 20 October, the first monopiles sailed out from the Port of Esbjerg to the installation site in the Danish North Sea.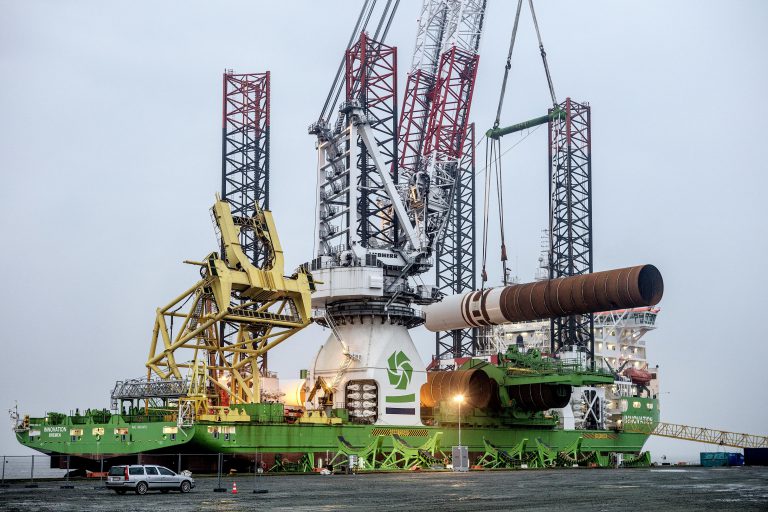 Earlier this month, Innovation loaded the first four monopile foundations and installed them at the site.
Horns Rev 3 is located off the Danish west coast, on the Horns Rev (Horns Reef) in a shallow area in the North Sea, approximately 25 kilometres northwest of the westernmost point of Denmark, Blåvands Huk.
The wind farm is an extension to Horns Rev 1 and 2 offshore wind farms installed by A2SEA in 2002 and 2009, respectively.
Horns Rev 3 will feature 49 MHI Vestas V164-8.0MW turbines, optimised at 8.3MW.
Once commissioned in 2018, it will be the largest offshore wind farm in Danish waters.