Offshore WIND Conference Speakers Spice Up Day 1
The eighth Offshore WIND Conference was opened on Monday, 9 October, by Bent Thambo Jensen, Chief Commercial Officer of Ziton and the Chairman of the first day of the conference. The sessions saw straight-to-the-point statements and some interesting discussions.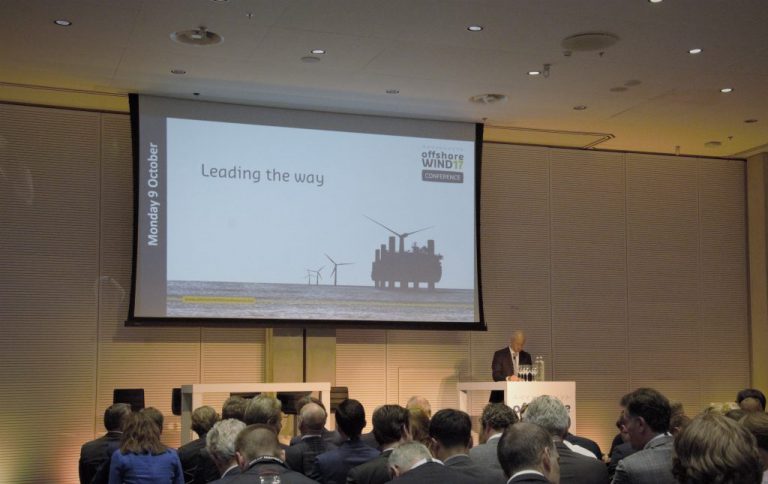 During the first session – "Can electricity market cannibalisation be cured?" – speakers Pieter van Oord, CEO of Van Oord, and Bent Christensen, Head of Cost of Energy and Head of Project Management at Siemens Gamesa Renewable Energy, discussed the present and future of offshore wind in terms of the falling prices.
The most ideal model for offshore wind is the merchant model, the one without subsidies, according to Pieter van Oord, who emphasised the need to increase the offshore wind capacity installed annually, which would then also lead to the industrialisation of the supply chain. The North sea countries could reach 230GW of installed capacity by 2040, making it the number one source of electricity in Europe, Van Oord said.
Bent Christensen said offshore wind technology is already there to help meet the COP21 targets and reach 6,100TWh of annual wind generation by 2040, but there has to be political will behind it. Currently, the wind energy generation is at 717TWh. On contributing to cutting down the prices, Christensen pointed out that Siemens is looking at the entire supply chain to cut costs and that the company plans to reach a 40% cost reduction in foundations.
The day saw several sessions bringing burning issues to light, as well highlighting offshore wind's key role in the future energy mix, especially with costs coming down. Of course, innovation and industry's technological progress were inevitable part of today's story.
Still, we could declare the second session, called "The road ahead", somewhat of our Editor's Pick since it saw rather interesting statements, starring foundation manufacturers Bladt Industries and Sif Group.
Discussing what could be done to further reduce the costs, Lars Kristensen, Senior Vice President Wind & Renewable Energy at Bladt Industries, stated that foundation designers seem unwilling to work with the producers, and that the producers should also be involved in the design of foundations as an incentive to cut down the costs further.
As the speakers went on to address the constant need for evolving and advancing, Michel Kurstjens, CCO at Sif Group found a way to bring the idea of foundation producers' effort to progress hand in hand with the industry by saying that nobody wants to be Nokia or Blackberry of the offshore wind industry.
This is only a small part of the discussions that took place at the session and also a small part of what could have been learned at the first day of our conference.
We are looking forward to the second day and to all that we can learn from our tomorrow's speakers.
Reporting: Adnan Duraković, Offshore WIND; Editing: Offshore WIND Staff