Neart na Gaoithe Moves Forward as Court Dismisses RSPB Legal Action
The Inner House of the Scottish Court of Session has refused RSPB's application to appeal the Court's earlier decision to allow further development of four offshore wind projects in the Firth of Forth and Firth of Tay.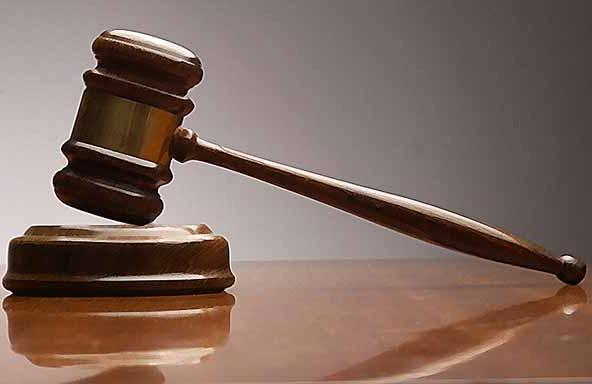 Namely, the Royal Society for the Protection of Birds (RSPB) Scotland had applied to the Inner House for permission to appeal the decision to the Supreme Court.
Today's (19 July) decision clears the way for Mainstream Renewable Power to proceed with the 450MW Neart na Gaoithe offshore wind farm. Work on the project is expected to start next year.
Andy Kinsella, Chief Operating Officer, Mainstream Renewable Power said: "After more than two years and two court hearings, we hope that the RSPB acknowledges a fair hearing and allows us to get on with delivering the very significant benefits this project brings to the Scottish economy and its environment.
"We are delighted with the decision and look forward to working constructively with the RSPB to take the wind farm into construction next year."
RSPB launched a legal challenge against the approval of four wind farms – Inch Cape, Seagreen Alpha, Seagreen Bravo and Neart na Gaoithe – by the Scottish Ministers in January 2015, claiming that the projects pose "too great a risk to the many thousands of resident and migratory seabirds."
In July 2016, the Outer House of the Court of Session ruled in favour of RSPB and ordered the Scottish Ministers to reconsider the decisions to approve the four wind farms and address concerns raised by the RSPB.
The Scottish Ministers lodged an appeal against this ruling in August 2016.
The Inner House of the Court of Session, Scotland's supreme civil court, overturned the ruling which halted further development of four wind projects  in May 2017.
The Neart na Gaoithe wind farm is the closest to reaching the final investment decision seeing that it is currently the only of the four projects to be awarded a Contract for Difference.
The developer identified the dispute with the RSPB as one of the main reasons for the project not reaching the financial close.
The 450MW project is scheduled to be delivered by 2021 at a strike price of GBP 114.39/MWh.